Who Should Play Frank-N-Furter in Fox's Rocky Horror Reboot?
Fire up the pitchfork ray gun and get ready to do the time warp. Again. TV Insider (along with two other outlets) broke the news first on Friday that Fox is developing a 40th anniversary remake of The Rocky Horror Picture Show, tentatively and so cleverly entitled The Rocky Horror Picture Show Event. Of course, there's the dreamer's guide to who could fill Tim Curry's famous fishnets as Dr. Frank-N-Furter, the sweet transvestite from Transylvania—Hugh Jackman, Jared Leto, Channing Tatum—but damn it Janet, they're just too big to do TV. These folks, however, have the right mix of vocal talents, star power and just a touch-a-touch-a-touch of the ballsiness that is needed to make a man (with blonde hair and a tan, natch), and rock those stilettos.
Neil Patrick Harris
Having already twisted up the sexual spectrum in Broadway's Cabaret and Hedwig and the Angry Inch, Frank-N-Furter would be a breeze. Plus, he pretty much takes every job thrown his way.
Michael C. Hall
The Dexter vet also killed it in Cabaret, and he has that macho-maniac thing that comes out in the second half of the Rocky Horror tale when a murderous Frank starts trying to send people back to his alien planet.
Chris Colfer
As much as we loved his Riff Raff when Glee did RHPS, let's face it, the kid was born for such a campy, colorful and pioneering role. And speaking of colorful and campy…
Tituss Burgess
Another vocal firework, Unbreakable Kimmy Schmidt's scene stealer clearly has Broadway in his blood (even if his Lion King dreams were dashed by Episode 5), he throws shade like a major league pitcher, and has eyes almost as big as Tim Curry's.
Norman Reedus
Just imagine it. Right?
Eddie Izzard
The British comic might not be a trained singer, but he and Curry have that same snarky attitude, he made a name for himself wearing pseudo-drag, and Dame Edna is probably too old.
Robin Lord Taylor
Networks love synergy and Gotham's Taylor has the ambiguous left-of-center sensibility that makes folks wonder what's up with his Penguin. Is he sweet? Sadistic? Misunderstood? Time for us to see what else this season's biggest revelation can do with his Northwestern theater training besides terrorize Batman's city.
Laverne Cox
Going back to the Glee thing, Amber Riley's Mercedes opened our eyes to the greatness that could come from a woman playing Frank-N-Furter. Orange is the New Black's Cox has opened our eyes to the greatness that comes from a person who refuses to be stuck in a gender they didn't choose. Put these two concepts together, and we have the perfect upgrade to the old Rocky gag.
Adam Lambert
How Fox hasn't done a musical filled with former American Idol standouts is as baffling to us as the fact that Lambert isn't a bigger star than he is. The pipes on this guy alone could score him this gig, but then you throw in his unapologetically theatrical style and it just seems like a custom fit, right?
Christian Borle
Don't mock us for wanting a Smash reunion, OK? In a perfect world, we'd get Jeremy Jordan as Brad to Megan Hilty's Janet, Krysta Rodriguez as a delicious Columbia, and Borle as the scientist who makes their lives miserable.
Zac Efron
High School Musical's Kenny Ortega is slated to direct the event, so why not recruit the guy who gave us Troy Bolton to really shake up his image? And this way, Charlie St. Cloud won't have to be the gayest thing he's ever done.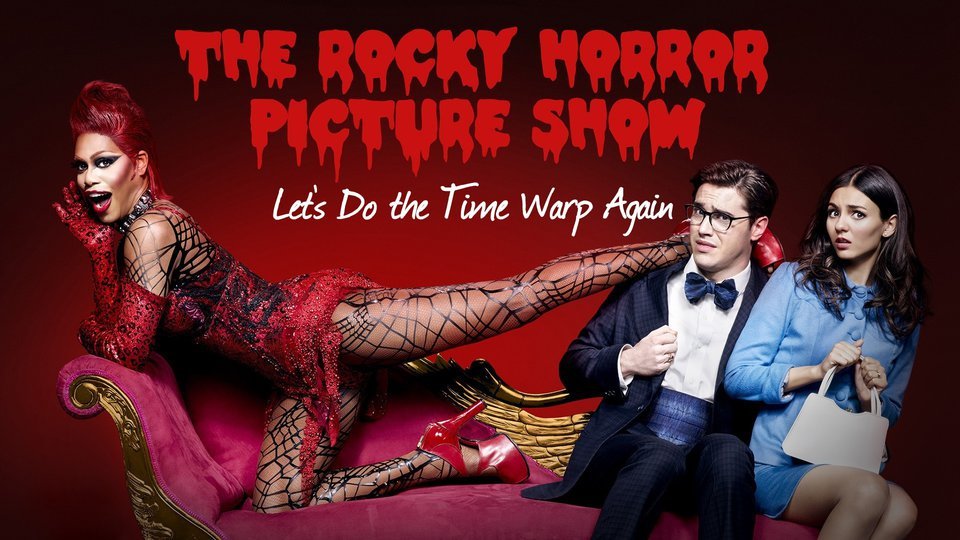 Powered by