Taylor Schilling has Never Watched Orange Is the New Black Taylor Schilling has never watched Orange Is the New Black
"I actually have not watched the show yet," the OITNB star tells ET Canada. "My plan going into shooting the next season is to make sure and watch 1, 2 and 3, so I have a lot of television watching to do."
3 years of FCC complaints reveal what SNL viewers found objectionable
The Atlantic combed through 100 complaints, and found that many Saturday Night Live viewers wrote to the FCC to complain about references to masturbation and human trafficking, D*ck in the Box, Miley Cyrus, Lady Gaga, Jimmy Fallon and DJesus Uncrossed.
ABC releases a glimpse of Diane Sawyer's Bruce Jenner exclusive interview
The 15-second teaser mostly shows the back of Jenner's head.
Larry Wilmore hasn't met Trevor Noah, but thinks his controversies will go away when people get to know him
"I think once he's doing the show, you know, I think some of those things will go away," The Nightly Show host tells Gayle King, adding: "Let's be clear: A young Jon Stewart would have had problems following the present-day Jon Stewart. Anybody would have had trouble."
Watch HBO's The Brink trailer
The geopolitical comedy stars Tim Robbins as secretary of state and Jack Black as a foreign service officer, plus The Daily Show's Aasif Mandvi.
Taraji P. Henson: "Shut up, Dora" and "Boo boo kitty" were completely improvised
The Empire star tells Seth Meyers that one improvisation didn't make the cut, when she said Naomi Campbell's character has "them dried up Benjamin Button eggs.'" PLUS: How Henson knew Empire was going to be a hit, and co-creator Danny Strong may make a cameo next season.
The One Big Happy cast created a "Twitter-sode" in response to this week's preemption
The cast members spent 40 minutes this week tweeting as their characters.
Jimmy Fallon got Madonna to sing Holiday with classroom instruments
Watch Madonna's performance with Fallon and The Roots. PLUS: Fallon edited the Game of Thrones cast to sing I'm So Excited, and Fallon was caught chugging beer at Yankees game.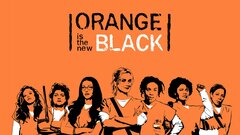 Powered by