Why NBC Rejected Jimmy Fallon's Lip Sync Battle Why NBC rejected Jimmy Fallon's Lip Sync Battle
"There was a feeling of, we're not just going to buy everything Jimmy brings us," an NBC insider tells The Hollywood Reporter. "It felt like a segment within Hollywood Game Night rather than its own show," says another NBC insider. PLUS: Justin Bieber channels Ozzy Osbourne on this week's episode, and DVR viewership boosts Lip Sync Battle premiere.
Mick Jagger is an Empire fan
The Rolling Stone frontman, who has not been asked to guest-star, says: "It's been very successful and it's great that a show about music can be that successful and it's good for everybody. And I think it's a really good show."
Trevor Noah is now accused of stealing jokes
Canadian comedian Russell Peters is accusing the future Daily Show host of stealing material from himself and another South African comic, David Kau. "You don't borrow in this business," Peters said. "If you're a comedian, that's like stealing somebody's underwear and putting them on. That doesn't make any sense, why would you do that?"Noah responded to the Kau allegations in 2013, but he has yet to address Peters' latest accusations.
Twin Peaks premiered 25 years ago today: Cast made a video pleading with David Lynch to return
Mädchen Amick, Sheryl Lee and Sherilyn Fenn appear in the video, but Kyle MacLachlan, Michael Ontkean and other stars are notably absent. PLUS: 5 ways Twin Peaks changed TV.
Law & Order: SVU to take on the anti-vaccination movement
Exec producer Warren Leight jokes of tonight's episode: "We're doing our job by making every parent in America feel anxious about everything."
New Girl's tackling of race and police brutality paid off
As Erin Keane points out, last night's episode, co-written by co-star Lamorne Morris, "highlighted how well an important storyline can work in the contemporary sitcom model without veering into sentimental 'Very Special Episode' territory or losing its comic edge.
Fresh Off the Boat inspiration Eddie Huang goes on a Twitter tirade against his show
"For the record I don't watch" the show, Huang tweeted last night. "I'm happy people of color are able to see a reflection of themselves through #FreshOffTheBoat on @ABCNetwork but I don't recognize it." He added: "I had to say something because I stood by the pilot. After that it got so far from the truth that I don't recognize my own life."
Justified has too much going on with just 1 episode left
"How can next week be it?" asks Neely Tucker. "You can seriously wrap up Wynn, Boyd, Raylan, Ava, Avery and the feds all angling for those duffel bags with $10 million in ONE SHOW?" PLUS: Joelle Carter reacts this week's episode.
Reality TV's demise is hurting Viacom
In a statement this week, Viacom states that it has lost a lot of money due to its investment in reality-type programming.
AMC passes on Afghanistan-set drama White City
The Stephen Gaghan-produced geopolitical drama focused on Western diplomats and journalists living in Afghanistan.
Mad Men director expects the finale to be controversial
"I'd be surprised if there wasn't some amount of controversy, because everybody has expectations," says Scott Hornbacher.
Teletubbies returning later this year
Jim Broadbent will voice a talking trumpet when Tinky Winky, Dipsy Laa-laa and Po return with 60 new episodes.
The Golden Girls may get the Lego treatment
The Lego Ideas program has accepted the proposal, but needs 10,000 votes to make the set a reality.
Jeremy Clarkson is returning to the BBC to guest-host Have I Got News For You
Clarkson's ban from Top Gear doesn't apply to all BBC shows.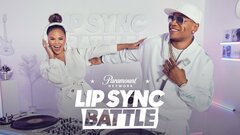 Powered by