Emmy Winner Eileen Davidson Returns to 'Days of Our Lives'
She's back, presumably with a vengeance. TV Insider can exclusively report that Emmy winner Eileen Davidson is returning to NBC's Days of Our Lives. A rep for the soap says Davidson began filming June 5, and will be seen on-air during November sweeps. (Yes, Days shoots that far in advance!). The gig will not affect Davidson's ongoing role as Ashley Abbott on CBS's The Young and the Restless.
Days fans will likely assume that Davidson—also a regular on Bravo's The Real Housewives of Beverly Hills—will once again play that deliciously wicked whackjob Kristen DiMera, the role that brought her a Daytime Emmy in 2014. But not so fast! The Days rep tells us that "the exact role—or roles—Eileen will be playing this time around is strictly under wraps. It's all a big surprise for the audience."
Hmm…might that mean Davidson will be adding to her phenomenal roster of Salem characters?  In addition to playing the priest-raping, embryo-snatching Kristen, she's also been seen on Days as Kristen's dippy doppelganger Susan Banks, as well as Susan's three siblings—Thomas, Penelope and Sister Mary Moira.
What isn't a surprise is that Days' new head writer Ron Carlivati—acclaimed for his maverick work on One Life to Live and General Hospital—would want to write for a nervy, wildly versatile star like Davidson. This is a match made in Heaven…and by that we mean Hell!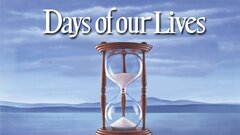 Powered by