What's On: James Corden Takes His 'Late Late Show' to London, and Australian Comedian Jim Jefferies Bows on Comedy Central
The Late Late Show With James Corden (12:37/11:37c, CBS): The Emmy-winning late-night personality and go-to awards-show host heads back to his home turf of London for three special episodes (through Thursday) from the mammoth 1,700-seat Central Hall Westminster. Though he'll need to address the recent terror attacks, as he did so eloquently in the aftermath of the Manchester concert bombing, the emphasis is on fun, with Ed Sheeran submitting to a new Carpool Karaoke segment and a guest list including Nicole Kidman and Tom Cruise (sadly, not on the same night), Game of Thrones' Kit Harington and David Beckham. Sounds like a great time, even if many of us will be catching up the next day via YouTube.
The American Epic Sessions (8/7c, PBS, check local listings at pbs.org): An extension of the recent music documentary series, this feature-length film recreates the once cutting-edge 1920s recording process in live performances with contemporary artists, including Elton John, Beck, Alabama Shakes, Los Lobos, Steve Martin and Edie Brickell, Willie Nelson and Merle Haggard. The soundtrack will be released Friday on DC and digital, with a vinyl release scheduled for June 16.
The Jim Jefferies Show (10:30/9:30c, Comedy Central): The Australian comedian, perhaps best known here for his no-holds-barred FX series Legit and stand-up specials on HBO and Netflix, turns his unsparing gaze on contemporary politics and culture in a weekly series that promises interviews, field pieces and investigations of hypocrisy around the world as well as his own deskbound commentary.
Inside Tuesday TV: ABC's Downward Dog (8/7c), better known as Martin (played by Ned), is more neurotic than usual when Nan (Allison Tolman) takes a shine to a strict dog trainer (Timothy Odmundson from Psych and Galavant), and canine self-shaming isn't far behind: "I've been so committed to the life of the mind that I feel like I've kind of missed out on the potential of my body," Martin muses. Join the club, buddy. … In a special edition of Science Channel's Space's Deepest Secrets titled "Strange Signals From Alien Worlds" (9/8c), scientists discuss the possible origin of Fast Radio Bursts (FRBs) from deep space whose source remains a mystery. … MTV's revival of Fear Factor (10/9c) drew big ratings in its premiere last week. Expect more of the same as players bob for snakes, play Fear Pong and drive blindfolded. As one does.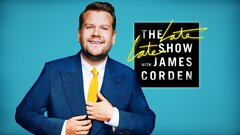 Powered by