What's Worth Watching: The Middle is a Pain in the Axl!
The Middle, "Food Courting" (Wednesday, April 15, 8/7c, ABC)
Forget pounding shots with the guys, a wild casino night or a trip to the strip club. Axl's (Charlie McDermott) big birthday is less about raising hell and more about letting down the Hecks when he refuses to spend his 21st helping Mike (Neil Flynn) move an old freezer out of the house. While we can't blame the kid for wanting to let loose without his family around—it is a milestone worthy of decadent antics—it's also a shame that he might miss the passing of the rebellious-son torch that's going on at home: Turns out Brick (Atticus Shaffer) is developing some shades of his older brother, which has Frankie (Patricia Heaton) feeling a bit disrespected and fans absolutely ticked by the idea of the wonderfully entertaining Shaffer getting to show off Brick's bad-boy side.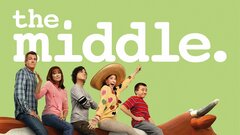 Powered by