FX Renews 'The Americans' for Season 4
Pass the vodka and caviar: KGB sleeper agents Philip and Elizabeth Jennings (Matthew Rhys and Keri Russell) will live to spy on for at least one more season, as FX has renewed Cold War spy drama The Americans.
The Season 4 renewal comes despite ratings that are dishearteningly low, but the show is such darling with critics and FX execs that one of those rare exceptions has been made.
So in case you're one of those folks who are so risk-averse that you won't watch a series unless you're guaranteed a complete story, feel free to jump onboard now, as the show's third season is turning into one of the best of any show in recent memory. (Seasons 1 and 2 are available on Amazon Prime.) На здоровье!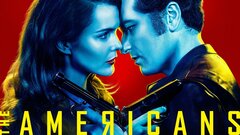 Powered by