Marvel's Daredevil Aims for a Relatable Hero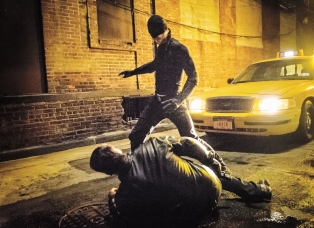 You do not want to go up against Matt Murdock in the courtroom. Or in a back alley. The brooding hero of Marvel's Daredevil–played by British actor Charlie Cox–is a Manhattan lawyer who has been blind since youth and can tell if you're lying just by listening to the sound of your heartbeat. By night, he relies on his heightened hearing, smell, and touch to battle crime in his low-income neighborhood of Hell's Kitchen.
"Matt is a superhero without any real superpowers," Cox says. "He can't fly. He has no superstrength. And there's every chance he can be injured or killed. But all of that makes him very relatable."
The new 13-episode Netflix series–co-starring Vincent D'Onofrio as Murdock's archfoe, money-mad mobster Wilson Fisk, aka Marvel Comics' nefarious Kingpin–is set in the aftermath of the Battle of New York, the Earth-versus-aliens catastrophe that destroyed much of the great city in the 2012 feature film The Avengers.
"I'm really impressed that our show will address some of the issues resulting from the battle," Cox says. "It was a huge event that now seems almost forgotten in the more recent Marvel movies and on Agents of S.H.I.E.L.D. This is a very cool thing for the fans."
Marvel's Daredevil, Available Friday, April 10, Netflix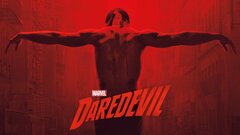 Powered by