'Still Star-Crossed' Star Medalion Rahimi: 'Princess Isabella Is the Ultimate Feminist Character'
If you're wondering, er, where(fore) art a new offering from prolific producer Shonda Rhimes might be, the answer is ancient Verona by way of Hollywood and northern Spain — and now your TV set.
Still Star-Crossed, based on Melinda Taub's 2013 novel and created by ShondaLand favorite Heather Mitchell, picks up where the Bard's Romeo and Juliet ended, documenting what went down after the Capulets and Montagues pledged their peace when the doomed young lovers took their own lives.
Spoiler alert: The truce didn't last.
Desperate for a united Verona, Prince Escalus (Sterling Sulieman, Pretty Little Liars) insists Juliet's cousin Rosaline (newcomer Lashana Lynch) — who once loved Romeo, too — become engaged to Romeo's cousin and bestie Benvolio (Wade Briggs), hoping to unite the families once and for all. Neither are so much about the marriage, but committed to ending the families' feud without the need for a wedding.
Also in the mix? Prince Escalus' ambitious sister Isabella, who has her own ideas about how to run the kingdom.
"People always ask me, 'Are you a Capulet or a Montague?'" laughs Medalion Rahimi, the 24-year-old stunner who landed the plum role after catching ShondaLand producers' attention while playing Princess Zara Al-Salim on The Catch. "We're neither — we are the royal family. While Escalus was away learning how to become a ruler, Isabella was her father's right-hand man — so she really knows a lot about politics and what it takes to be a successful ruler, even though her brother is next for the throne.
See Also
Your first look at art from Shondaland's new Shakespearean drama.
"Isabella is the ultimate feminist character in the sense that her main goal is to do what's right for the country and to make her father proud," Rahimi continues. "A lot of people say that she's more fit to rule, but, because she's a woman, she doesn't have that opportunity. She's hardheaded and she's smart and I'm excited for everyone to meet her."
Rahimi adds that you don't have to be a Shakespeare fan to get swept away by Still Star-Crossed. "You'll see what every good drama show has — love triangles, treachery and betrayal," she explains. "There's good guys and there's bad guys, but the lines are blurred, because people have to make really tough choices."
And if you love the Bard, there's escapist fun for you, too. "The costumes are gorgeous, and everything was shot in Spain, so our beautiful sets are hundreds of years old," Rahimi offers. "It's a very authentic feel."
Still Star-Crossed, Mondays, 10/9c beginning May 29, ABC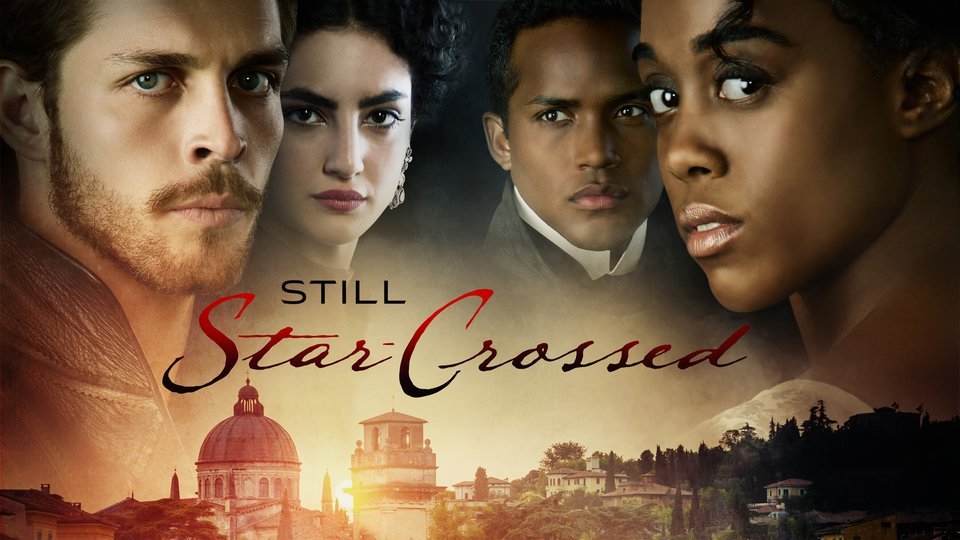 Powered by