My Obsessions: 'Prison Break' Star Mark Feuerstein Loves 'Louie' and Binges 'The Wire' on Grecian Vacations With His Wife
My current favorite show
American Crime. I also love Homeland, Survivor and Stranger Things.
The funniest person on TV
Louis C.K. His observations about family, being a middle-aged man and modern life are astute and brilliant.
The show I'd like to guest star on
Louie. And Silicon Valley—the writing snaps, crackles and pops.
See Also
'Big Bang Theory' star Melissa Rauch talks about her love of John Oliver, Billy Eichner, 'Family Guy' and Lisa Kudrow's Valerie Cherish.
My guilty pleasure
The Wire. While in Greece, my wife and I watched Seasons 3 and 4 back-to-back. Nothing will ever compare to that sublime TV binge-viewing experience.
What I hate-watch
Myself on any late-night talk show, but I'm working on it.
The show I miss most
Curb Your Enthusiasm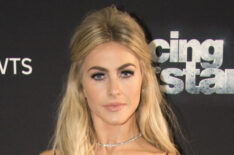 See Also
'Dancing With the Stars' judge and former pro Julianne Hough weighs in on her favorite TV programs, and her most hoped-for costar.
What I eat while watching
Okay while there are some questions to which I don't have an immediate—this is not one. It begins with my salad: Romaine, orange peppers, snap peas, cherry tomatoes, cucumbers, and some chopped up Jarlsberg cheese. Then I dive into my Trader Joe's packets of cranberries and cashews, and jumbo raisins.
Then to fend off what's coming, an apple or an orange. And then the floor gives way and I might start devouring a red velvet cupcake from Magnolia or the Sea Salt with Caramel Ribbons ice cream from Salt and Straw. Hey, one day at a time.
My dream costar
Paulo Costanzo. I spent eight seasons on Royal Pains playing his brother. He always finds the deepest nuggets of heart and humor.
The last thing I watch before I go to bed
Recently it's been Survivor, Homeland and Prison Break.
Prison Break, Season Finale, Tuesday, May 30, 9/8c, Fox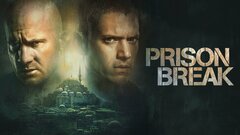 Powered by