Triple Threat: Eileen Davidson Dishes Young and Restless, Days of Our Lives, and Real Housewives
She is everywhere. Emmy winner Eileen Davidson plays superchemist Ashley Abbott on CBS's The Young and the Restless and will return to NBC's Days of Our Lives mid-April as whackjob Kristen DiMera. She's also one of the stars of Bravo's The Real Housewives of Beverly Hills, which airs its season finale Tuesday, March 24 (9/8c), to be followed by a three-part reunion special on March 31, April 7 and 14. We sat down with Davidson to get the latest scoop on her wild career. There's nothing desperate about this Housewife!
Word is, Y&R is about to dredge up a decades-old secret in Ashley's closet. Do tell.
When Victor suddenly pulls his fragrance from the market, Ashley thinks he's up to something. For him to go to all that trouble to confiscate her love potion and then give it back just doesn't make sense. Jack thinks Victor is planning to attack Jabot some other way, maybe by using some Abbott dirty laundry.
And what would that be?
That Ashley isn't really an Abbott. That's something we haven't talked about on the show for 30 years and only Jack and Victor know. Ashley's father wasn't John Abbott. She's the result of her mother's affair with that golf pro guy, Brent Davis. And John died never knowing the truth.
How would Victor use this? Is this really a potential powder keg?
More like a Bic lighter. Revealing this would be saying that the Abbotts aren't as honest as they try to promote themselves, that the family is a façade, a sham, and that Ashley has never even told her own daughter, Abby, the truth about her grandfather. Victor could use this as a divisive tactic to get under Abby's skin and turn her against Ashley, to create doubt within the Abbotts and break them apart.
Why would Ashley keep it a secret all these years? As skeletons go, this isn't a big one. It's not like it was her fault.
Hell if I know. [Laughs] I'm hoping the writers tell me that. [Look for Y&R to air a juicy 1985 flashback involving Ashley's true paternity on April 8]. I guess it's because she loved John so deeply and wanted to think of him as her father. She's in a weird kind of denial about it. And because John didn't know, it was better that nobody else did, either. It's been so long since this was mentioned that it'll be a surprise to a big part of the audience.
Does Ghost John know?
[Laughs] I assume so. He's on the other side. He knows everything now!
Plus, that's not the only thing Abby's in the dark about. She doesn't know Ashley and Stitch slept together. Well, actually, there was no sleeping involved.
Right, they were standing. [Laughs] I don't know where [head writer] Chuck Pratt is going with that, but it will definitely come out.
When you returned to Y&R last fall we were promised a romantic quadrangle—Ashley, Stitch, Abby, and Victoria—and it never quite happened. Is it finally starting to percolate?
Yes, and in a way I'm glad they waited because what's coming up is much more interesting and unexpected than what I first thought it would be. Just when you think you understand where this story is headed, it suddenly sprouts another arm and a leg. Eeew. Where did I get that analogy? [Laughs] It's kind of creepy.
Did any of this slowdown in plot have to do with your going back to Days?
No, that wasn't the problem. It was more about the head writer change at Y&R, I think. This time I'm only back on Days for a very short time—10 episodes, which only took a few days to shoot. Actually, I was surprised they only wanted me for that long.
Well, yeah, considering Kristen stole Theresa's fetus. That's storyline gold, and it could spin out for months. I know you're not allowed to spill but tell me anyway: Does Kristen return to Salem with a baby?
God, I certainly hope so! That would be something, right? Kristen did go to a lot of trouble to make that happen. It's not like she can just come back to town and say, "Hi!"
Uh, that's pretty much what happened on your last Days stint. They had you on for three months doing very little, until the fetus-snatching at the very end.
To be fair, I did tie their hands a little bit because I only wanted to work a certain amount of days per week and a lot was going on in my personal life at the time. Plus my previous storyline, when Kristen had sex with the priest, was a hard act to follow.
You're always so damn understanding. You never seem to get upset when you make a return to Days or Y&R and they waste you, and that's happened several times now.
Why does that bother you?
Because you're a daytime superstar, lady!
I've got no complaints. During these on and off years I've been able to raise my family and live a wonderful life. The executive and writer rotation has been constant. There's always a new person in charge and that has resulted in my being fired at Y&R, rehired, and fired again. It's been absolutely crazy but I can't be angry because it always works out. Y&R dropped me and I went to The Bold and the Beautiful for a couple of years and that was a fantastic experience. When they let me go again I was able to go to Days and won an Emmy. I get paid. I work with great people. I think I'd be an a-hole to complain.
Let's talk Housewives. It's so interesting—a miracle, really that you somehow managed to step into the cesspool of toxic crud that is RHOBH and didn't get yourself dirty. You bring great integrity and enlightenment to the show, especially when dealing with those ghastly horrors Kim and Brandi.
I appreciate that. I can't say I've handled it the way I wanted to 100 percent of the time. I'm human. I got a little sarcastic here and there. But I've tried to be myself. At the beginning, I just stood back and observed the whole thing going, "Whoa! What the hell is this?" I'm not going to change who I am just to be on a reality show. Now, if that means I'm boring, so be it. This show is nutty! I have a hard time sleeping as it is, If I was trying to be someone on TV that I'm not, I would never be able to sleep.
Did you discuss all this with the Bravo execs before signing your contract? Did they know what they were getting?
They interviewed me and my husband, Vinnie [Van Patten], and they knew how we live our lives and what matters to us and what we stand for, and they still wanted me. It was their decision. Lisa Rinna is also a woman of light. She and I talked about it and said, "Maybe we can do this show and remain who we really are and maybe shift things around a little bit." My attitude was, "If it's horrible and I hate it, I won't do it again." What's the big whoop anyway?
The big whoop is that this show is a feminist's nightmare. It's women hating on women. That doesn't bother you?
It's not women hating women all the time.
No, not all the time, but it's the backbiting and the bitchery that gets the attention. Shows like this send out the message that the way to get noticed in this world is to be mean.
True, but they've said that about soap operas, too, for a very long time. They accuse us of playing to the lowest common denominator with all the sex and the scandal.
Are these Housewives shows scripted?
I have never been prompted to do anything or to say anything that I'm not truly feeling. Nothing is staged. Nothing is scripted. And there are some wonderful moments of real bonding between us. Some of these women are phenomenal. I am referring to the two Lisas and Kyle and Yolanda, women who are very accomplished, do a lot of philanthropic work and are terrific human beings. Not to say Kim and Brandi aren't but they are a different kind of person. I tried to get to know those two on a level playing field and was, like, "Oh, I see. That's who you are. I think I'll go sit over there, instead."
From the previews, the three-part reunion looks like a total train wreck.
I think it's going to surprise a lot of people. It is extremely dramatic and, for me, quite difficult. One of the most difficult things I've ever been through.
Will you do another season?
That probably won't be decided for a few more weeks. They don't even know if the show itself will get picked up. A lot of the shows in the franchise have been struggling because they've hit walls. It gets kind of boring if everyone is just yelling and screaming, having emotional breakdowns and hurting each other's feelings. It's, like, "Please, people! Move on and grow." That must happen if these shows are to remain relevant. So, that being said, I don't know if this is where I belong…again. I'm waiting to see how I feel when the moment comes—if, that is, they ask me back. If I don't fit, I don't fit. I walk away. If I'm bringing something you haven't seen before in this kind of a venue, that's fricking fabulous. But if they don't want that anymore, that's fricking fabulous, too. I stayed true to me. I didn't sell out. And I'm pretty damn proud of that.
READ MORE:
Daytime Fave Rebecca Budig Joins General Hospital
GH's Kin Shriner on Getting His Ear Bitten Off
Find Out Which Soap Is Time-Warping for Anniversary With Remake of Original Episode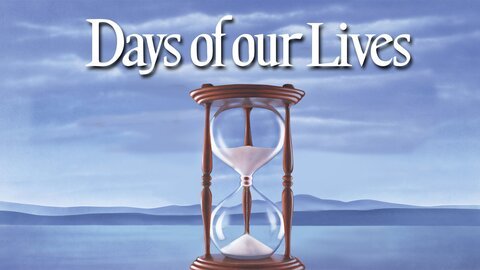 Powered by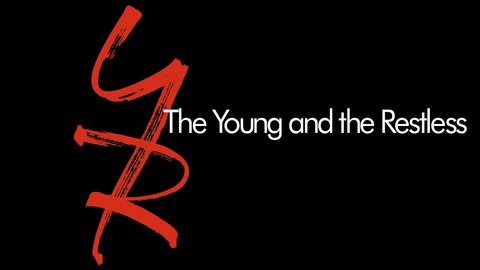 Powered by