General Hospital Does the Time Warp Back to 1963
The role of Dr. Steve Hardy will now be played by…Jason Thompson??? ABC's General Hospital will celebrate its 52nd anniversary on Wednesday, April 1, with a trippy episode that has Thompson (Dr. Patrick Drake), Rebecca Herbst (Nurse Elizabeth Webber), and Ryan Carnes (Dr. Lucas Jones) appearing in flashbacks as the iconic medical team that kicked off the show back in 1963. Thompson will be seen as Steve Hardy, the salt-of-the-earth doc originally played by John Beradino. Herbst becomes Jessie Brewer, the lovelorn nurse made popular by Emily McLaughlin. And Carnes takes on the role of Jessie's husband, Phil, the heartthrob intern created by Roy Thinnes. There was much excitement—and gratitude—during the filming of the black-and-white sequences.
"None of us took it lightly," says Thompson. "It was a real honor to pay tribute to the cast that launched our show. Let's face it: If they hadn't done their jobs extremely well—if they hadn't grabbed the attention of the audience right off the bat—none of us would be here today."
The trio carefully studied the premiere episode, which was shot live and low-budget. "At one point you can see the cables and the camera guy in the background," Herbst says. "And they only had five or six actors in the whole show. Today, between our contract players and our recurring group, we have over 70. It's wild how much things have changed."
The debut plot centered on a tormented teen whose face was disfigured in a car accident, and had an almost spooky tone reminiscent of The Twilight Zone. "It's really captivating," says Carnes. "The aesthetic, the music, the mystery—everything draws you in. It's easy to see why the viewers would get into it and want to come back tomorrow."
Playing their predecessors required some recalibration. "It was so much fun getting into such a different style of performance," says Herbst. "Everything was very serious and straightforward back then—almost formal but really cool. And no one was overacting." (Check out the clip, below, with Beradino, McLaughlin, and Thinnes in action).
The GH production team faithfully recreated the original nurses' station. "Every department—sets, props, costumes—did a fantastic job, and seeing it all in black and white is amazing," says Thompson. Adds Carnes: "It was great working with the old-school lab coats and stethoscopes. In fact, the whole thing was so pure and delicious and novel, I think I'd prefer to stay in the 1960s!"
And there's much more to the episode: Head writer Ron Carlivati will finally reveal what caused Luke Spencer (Anthony Geary) to develop a splintered personality and try to kill off half of Port Charles. Trust us, it's a shocker—make that a double shocker—and not to be missed.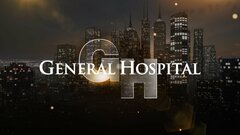 Powered by