She's a Maneater: Daytime Fave Rebecca Budig Hits General Hospital
Oh, no, she didn't! ABC's General Hospital is known for its WTF cliffhangers and Friday's episode gave us a whopper: Just as amnesia victim Jake Doe (Billy Miller) and nurse Elizabeth Webber (Rebecca Herbst) had decided to make their romance official—something many fans have been dying for—in walked a drop-dead gorgeous vamp claiming to be Jake's wife. She's Hayden Barns, played by former All My Children sensation Rebecca Budig. And where Budig goes, trouble follows! Here's our chat with the much-missed actress, plus a sneak peek at a cool—and by that we mean hot—promo that ABC will start airing next week.
Are you sure this Hayden chick isn't really AMC's Greenlee Smythe with a new name?
I'm wondering! I still don't know all that much about this character. She's a mystery, even to me. I do know that she is ballsy and very direct, so there is some similarity between the two girls, but this one is much more out there than Greenlee.
Is that even possible? Greens was quite the wild child.
Oh, yeah. Just wait. I've had a few lines of dialogue where even I'm going, "Really, Hayden?"
One thing we do know right off the bat is that your character is full of crap, right? She can't possibly be Mrs. Jake Doe.
Well, I don't know about that. Maybe she is.
Whaat? Jake is a totally made up identity. He's really Jason Morgan and we viewers have tracked him from his cryogenic coma right to the present moment. There was no time in there for a marriage.
Oh, right. Well, you will find out about Hayden's motive very soon. [Laughs] I just don't want the fans to hate me! Soap fans get very passionate.
And you're messing with the absolute most passionate—the Rebecca Herbst fans!
Oh, God, I know! And after some of the things that Hayden says to Elizabeth, they're going to be, like, "Go away! Fire that actress!" I just hope that when they find out why Hayden is doing what she's doing that they'll get mad at someone else. Take the heat off me!
Well, at least everyone loves you in real life.
Oh, shut up! Really? [Laughs] No, you're full of s—!
It's true. Nobody ever has a bad word to say about Rebecca Budig, which makes it extremely annoying for a reporter.
Well, I haven't met anyone at GH I can talk dirty about, either. I always heard that it was a tough crowd over there, that it's not easy to join that group and fit in. I mean, that was always the rumor, right? Well, it's completely the opposite. [Executive producer] Frank Valentini runs a really great set. He doesn't allow for egos or bad behavior. It's kind of, like, normal over at GH, which is really weird. When is anything in show business normal? Then again, I'm still new there. Maybe people are saying s— behind my back! [Laughs]
Speaking of bad behavior, is Greg Rikaart (Kevin, The Young and the Restless) still your nightmare neighbor now that you're back in L.A.? Your Twitter feuding is hilarious. Who pranked who last?
I can't believe that guy! So get this: I have a brand new baby at home [six-month old Charlotte] and Greg has some kind of jackhammer-and-concrete thing going on over at his house and I think he's doing it on purpose. So the other night my husband [TV marketing exec Michael Benson] and I found a Tofurky in the freezer left over from Thanksgiving when we forgot to cook it for my brother-in-law, who's vegetarian. We're thinking, "Now what the hell are we going to do with this?" So we put it in Greg's garage. That was two days ago. [Laughs] I think he should be smelling it right about now.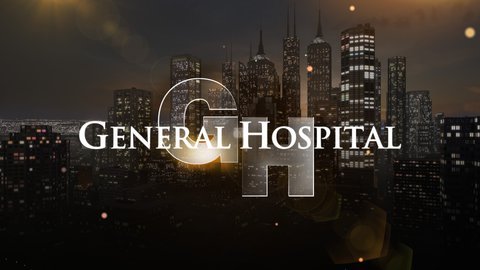 Powered by