Remember When Glee Was All the Rage? Remember when Glee was all the rage?
"It may be too distant a memory to recall clearly now, but once upon a time, Glee was the greatest show on TV ever," says Kevin Fallon. "It was the first of its genre, the modern train-wreck masterpieces, messy, fun, and ambitious shows like Empire and Scandal and Orange Is the New Black and, of course, American Horror Story that we have come to love. That first episode of Glee was perfect. Even those of us with the foggiest memories will remember the chills and goosebumps from the final notes of Don't Stop Believing." PLUS: Glee scored 207 hit songs, Glee cast Season 1 vs. Season 6, Glee started getting bad with Episode 2, the best and worst of Sue Sylvester, the gay legacy of Glee — it was the gayest show ever, Lea Michele remembers her audition and shooting the pilot, 10 lessons from Glee that we forgot, that 1st season was almost perfect, 36 Glee guest-stars you probably forgot, all the times Glee could have ended but didn't, Chris Colfer on going from high school to Glee, and why Glee still matters.
Suge Knight's lawyer cites Empire finale in bail hearing
Attorney Matt Fletcher compared the rap mogul to Lucious Lyon and accused the prosecutor, who wanted Knight's bail set at $25 million, of watching too much of the Fox series. Fletcher said: "It's like she watches 'Empire' and comes in and says, 'He was an unrepentant and shameless criminal. Prosecute him.'"
Andrew Dice Clay to star in a Showtime comedy loosely based on his life
Dice follows the profane comedian, who's had roles in a Woody Allen film and on The Blacklist in recent years, "as he works in Vegas to resurrect his career while supporting his family. And his girlfriend. And his ex-fiancée. And his ex-wife. And his mother-in-law. And his son's band."
Robert Durst's lawyer slams The Jinx, calling it "an effort to win an Emmy"
CBS' 48 Hours is the latest newsmagazine to revisit the Durst case. On Saturday's episode, Durst attorney Dick DeGuerin tells 48 Hours' Erin Moriarty, "the case ought to be tried on the facts and not on an effort to win an Emmy,"
Tracy Morgan isn't emotionally ready to watch the SNL 40 tribute to him
The former 30 Rock star's attorney says Morgan was "incredibly moved" by Tina Fey and Alec Baldwin's gesture.
HBO orders Steve McQueen's Codes of Conduct series
The 12 Years a Slave director will helm all six episodes of the limited series about a young black man who enters New York's high society.
Jane the Virgin star Justin Baldoni's mom's house was engulfed by fire
Baldoni showed up at the scene, but nobody was injured in the fire today that was captured by local news helicopters.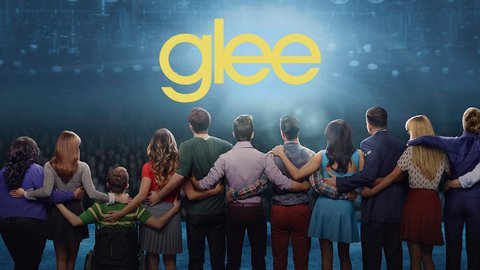 Glee
where to stream
Powered by