Watch: Danny Trejo Slices and Dices His Way Through El Rey Network's 'Man at Arms' Preview (VIDEO)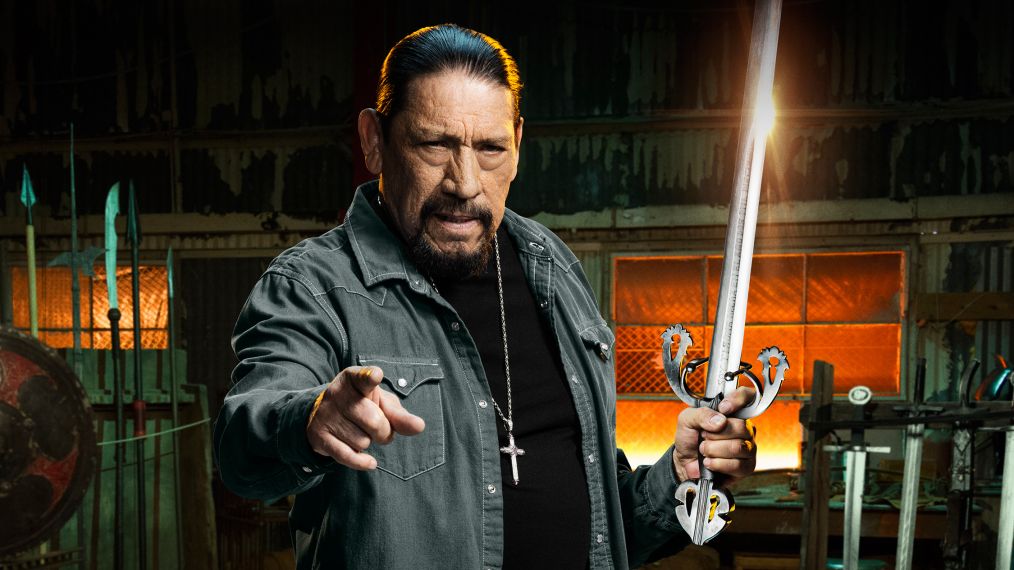 "It takes three things to make a badass movie," says Danny Trejo in this exclusive trailer for El Rey Network's new series Man at Arms: Art of War. "Bullets, blood and blades." Trejo should know, having starred in a number of films featuring plenty of all three elements, especially in his role as Machete in Robert Rodriguez' films.
Trejo is again working with his frequent film collaborator as host of this series on Rodriguez' El Rey Network. Each episode of Man at Arms, which is based on the popular YouTube series, features iconic weapons that have played prominent roles in pop culture, from video games to comics to TV shows.
A team of expert craftsmen reproduce these weapons from scratch, and afterward, Trejo and others clearly have fun testing them out, as you can see in the slicin'-and-dicin' clip below.
Man at Arms: Art of War, Thursdays, 8/7c beginning June 8, El Rey Network