8 Ways to Get Your 'American Gods' Fix Between Episodes
Bryan Fuller's mesmerizing adaptation of Neil Gaiman's American Gods premiered Sunday night in all its brutal, bloody glory. So far the buzz from fans and critics alike bodes well for this modern-day fantasy about the coming war between old and new deities.
Meanwhile, whether you've just discovered the show or have been a fan of the book for years, Starz's epic new series probably has you thirsty for more. You're in luck: From comic book adaptations to companion concept albums, there's plenty to add to your American Gods syllabus.

The Book
There are a couple different editions of Neil Gaiman's award-winning novel out there. The most readily available is the Tenth Anniversary Edition, a.k.a. the author's preferred text, which includes a new introduction and something like 12,000 additional words added throughout. Folio Society also recently tapped Gaiman's longtime collaborator Dave McKean to illustrate a new collector's edition. McKean's collage-like work adds a spooky, abstract element to the novel that's at once complementary and entirely different from Bryan Fuller's visual landscape on the show.

The Audiobook
Same deal as the book, really. There are two versions to choose from: the Tenth Anniversary Edition, unabridged and read by a full cast. Gaiman himself even reads a few of the "Coming to America" digressions. There's also an unabridged version read by audiobook rock star George Guidall, whose voice, oddly enough, brings more richness and emotion to the story than the often wooden delivery of the voice actors in the full cast edition.

Further American Gods Stories
Gaiman has reportedly been working on a sequel to American Gods for years. In the mean, however, he has published several further works featuring characters from the novel. Published in 2005, his novel Anansi Boys follows the adventures of Mr. Nancy's two sons following his death. Shadow has also appeared in two novella length stories, "The Monarch of the Glen" and "Black Dog" collected in Gaiman's short story collections Fragile Things and Trigger Warning, respectively. All three have been republished in the U.K., along with American Gods, in gorgeous hardcover editions illustrated by Daniel Egneus.
See Also
Neil Gaiman's heralded science-fiction novel 'American Gods' finally gets a TV series, courtesy of Starz.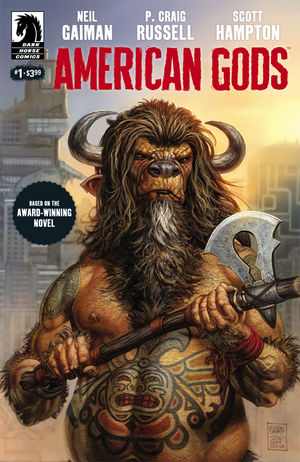 The Comic
In March, Dark Horse Comics began publishing a comic book adaptation of American Gods—just in time to get fans psyched for the Starz show! Adapted by P. Craig Russell, who worked with Gaiman on The Sandman and later adapted various Gaiman stories and novels for comics, the series hews pretty closely to the original novel in ways the TV show can't. Artist Scott Hampton's (Sandman Presents: Lucifer) illustrations provide yet another visual take on the strange world of old and new gods, not to mention the opportunity for fans to see everything from the book that might not make it into the show.

The Coloring Book
Because why not. Black and white depictions of various scenes from the novel are paired with brief excerpts of Gaiman's prose. Not a bad way to zone out.

The Sandman
Gaiman first came to prominence as the creator and writer of DC Comics' The Sandman. The long-running series focused on the exploits of a godlike family of beings, The Endless, and their interactions with both humans and a host of mythological creatures. Many of the concepts that came to fruition in American Gods got their start here, particularly the idea of an old god taking up odd jobs and integrating themselves into everyday life as they are forgotten and their powers wane.

Scarlet's Walk
This one is, admittedly, a bit of a stretch. Gaiman and Tori Amos have been close friends for decades and they have frequently influenced each other's work. Gaiman wrote parts of American Gods at Amos's home in Florida, and she often mentions him by name in her songs. Like the novel, her 2002 concept album, Scarlet's Walk, is about a cross-country journey. Both explore the idea of America and mythology, and while there's not a direct connection, it is not impossible to view them as companion pieces. Gaiman even included a short story inspired by the album in his 2006 collection, Fragile Things.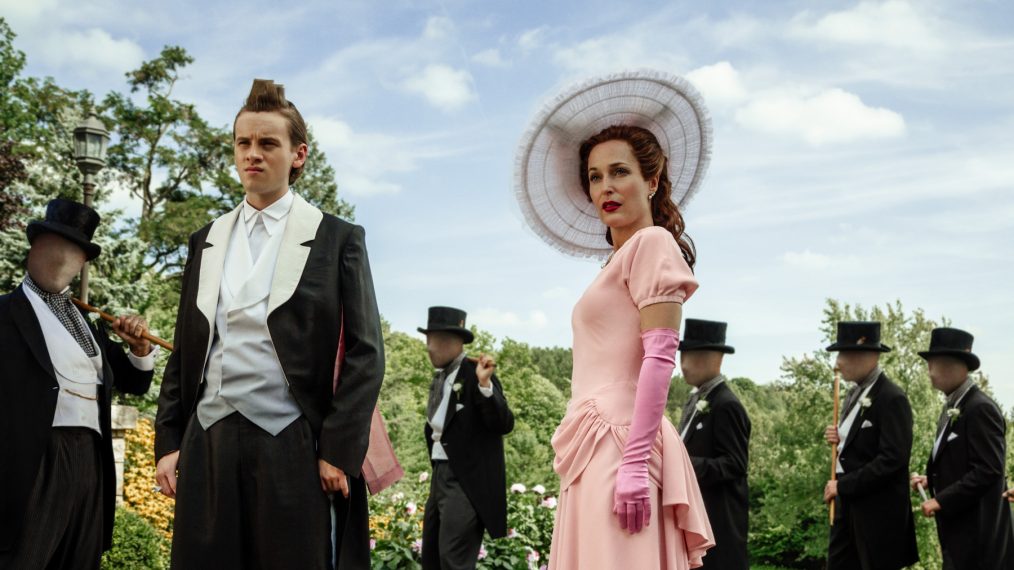 See Also
The new Starz fantasy drama is a magical mystery tour that defies belief.
The Podcasts
What would a prestige cable series be without podcast coverage? And oh, there are many pods covering American Gods. A quick search in the iPhone podcast app turns up 18 different shows covering the Starz series. Recaps, reviews, discussions, you name it.

American Gods, Sundays, 9/8c, Starz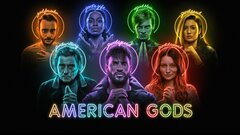 Powered by