'Teen Wolf' Showrunner and Cast on Tyler Hoechlin's Departure, What's Ahead in Season 5
High-pitched teen screams greeted the cast of MTV's Teen Wolf at last night's PaleyFest LA panel as they gathered to talk about what's ahead for Season 5 of the horror-comedy-hyperattractive-teen series. Stretching across the stage were Tyler Posey (who plays Scott McCall), Dylan O'Brien (Stiles Stilinski), Crystal Reed (Allison Argent), Holland Roden (Lydia Martin), Dylan Sprayberry (Liam Dunbar), Shelley Hennig (Maria Tate), Arden Cho (Kira Yukimura), and executive producer Jeff Davis.
The big news from the night was the absence of Tyler Hoechlin, who plays Derek Hale. Davis confirmed that Hoechlin would no longer be a series regular. "He told me about this experience he'd had shooting an independent movie, and how it had excited him and scared him and he wanted to do other things that scared him. I said to him, 'Are you asking me if you can move on?' He said, 'Well, I want to try other things.'" But fear not, fans: Davis told Hoechlin the door was open for him to return, with future storylines already on the table. "So while Tyler Hoechlin won't be a series regular anymore, you've not seen the last of Derek Hale," Davis said.
BuzzFeed editor Jarrett Wieselman, who moderated, introduced the series as an "addictive show that was darker, funnier and scarier than anything we could have suspected." In spinning the '80s teen flick into television, Davis said he was looking for a different take on the high school drama. "I wanted to create something that had a sense of humor. A lot of teen shows are melodramatic, a little too much soap opera for me," he said. "I told MTV a long time ago, I'm not sure I can do soap opera, but I can do romance. And I can do horror and comedy and thriller."
Davis also teased what's ahead for Season 5. "It's all about senior year and the fear of losing your friends after graduation," he reported, adding that there would be a renewed focus on Stiles and Scott's friendship: "I've always said the real romance on this show is the bromance." And there were plenty of other bits and pieces from behind the scenes.
Allison's 'I love you' was ad-libbed
The death of Allison Argent left fans reeling, but her final confession wasn't in the original script. "Allison dying in Scott's arms is phenomenal. Crystal in the moment decided 'I think I should say I love you.' When I looked at the dailies, I was like, 'That's perfect.,'" Davis said. Reed had researched how people die before the scene ("which is soo morbid," she admitted) but on set felt she had found the right emotional tone for the character and for herself. "'I kept insisting on saying it because it felt so right for me. And I said it, and that was the moment when I felt the most grief," Reed says. "I hope this doesn't sound too cheesy, but I do feel like I lost a bit of myself."
Stiles and Maria's living situation is about the money (at least in part)
"It does give us a lot more scenes in the same location," Davis said. "Sometimes deciding whether somebody has a living place or not is purely budgetary. How many bedrooms can we fit on our stage and would we get more mileage out of building a holding stage off the sheriff's station? So we built a holding cell off the sheriff's station this season. Maria still sleeps with Stiles."
On which shows would the actors want their characters to do a crossover episode?
"Friends," declared Posey and O'Brien simultaneously, further cementing their brohood. It was decided that Posey would be Joey. Roden declared her character Lydia a Rachel, but in real life she's more of a Phoebe. But the comedy wasn't her first crossover choice. "Lydia would sell blue meth with Bryan Cranston [on Breaking Bad]," Roden said. The Walking Dead and Vampire Diaries were suggested for Allison, but Reed had a better idea: "She would be cool or badass on Homeland or something super-smart." Hennig suggested Orange Is the New Black for Maria, Sprayberry opted for Sons of Anarchy for Liam, and Cho picked Kira for a spot on Buffy the Vampire Slayer.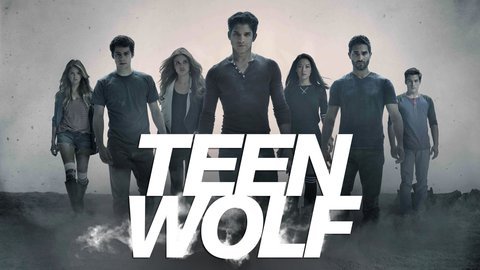 Powered by