Bentonville Film Festival Day 3: Girls Rule, and Geena Davis & Friends Remake Male Cinema
The third day of the Bentonville Film Festival kicked off with more insightful and entertaining panels and film screenings that kept the energy of the third annual fest at a high pitch.
The festival, co-founded in 2015 by Academy Award-winning actress Geena Davis and entrepreneur Trevor Drinkwater, supports and champions women and diverse voices in all entertainment media.
See Also
The festival kicks off this week in Bentonville, Arkansas and we have all the scoop!
On Thursday, TV Guide Magazine's Jim Halterman hosted the Starz "Girls Rule" panel with Maril Davis (Executive Producer, Outlander), Emma Frost (Lead Writer/Producer, The White Princess), Tonya Saracho (writer) and Starz SVP of Original Programming, Karen Bailey. Besides talking about their individual careers and projects, as well as how the network helps and supports their respective visions, the panel also talked about the power in not listening to the answer "no" when trying to develop your material and the challenges and luxuries in adapting popular novels for a television series.
Later in the day, Davis held her annual "Geena and Friends" panel where the actress-advocate, along with actress-director Meg Ryan and Brooklyn Nine-Nine stars Melissa Fumero and Stephanie Beatriz did screenplay readings of male-centric films like Butch Cassidy and the Sundance Kid and Reservoir Dogs. The panelists also discussed favorite moments in their careers and moments where they stood up for what they believed in.
For more on this year's festival, which runs through Sunday and includes a reunion from Davis's film, A League of Their Own, visit the website.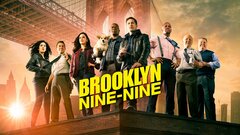 Powered by