In Defense of the House of Cards Season 3 finale In defense of the House of Cards Season 3 finale
The polarizing finale was not only satisfying, but also a logical extension to the series, says Alison Herman. She adds: "It's too bad it took an entire season, the show's weakest to date, to set up, but House of Cards demonstrates more potential in the Season 3 finale than it has in some time." PLUS: Season 3 was a shambles, meet HoC's costume designer, HoC subverts the trauma narrative, Elizabeth Marvel on playing Frank's top enemy, and Beau Willimon is glad Season 3 was so polarizing.
Homeland's Carrie Mathison will leave the CIA as Season 5 jumps ahead in time and moves to Europe
Carrie will "no longer be an intelligence officer" next season, showrunner Alex Gansa revealed at Paleyfest. He adds that Season 5 will be set 2 1/2 years after the events of Season 4, with filming taking place "probably in Germany."
With Ferguson episode, Scandal finally tackled the issue of race
Despite all the talk about Scandal's diversity, that Olivia Pope is black has been almost a nonissue on the hit ABC series. As Sophie Gilbert points out, race has been overtly mentioned twice during the entire series. But with The Lawn Chair episode inspired by the events in Ferguson, Scandal had to address the fact that its lead character is black. "Maybe Scandal wanted to be a show that wasn't about race—a show that was simply an addictive, outrageous drama about a brilliant career woman with a complicated personal life who just happened to be black," says Gilbert. "Maybe it hoped never to have to be in this situation. But the events of the past year seem to have merited a response, and it's to the series's credit that the delivery was so graceful, and so utterly sad." PLUS: Scandal reduced the Ferguson controversy to a problem that can be easily "handled."
Gotham casts Lucius Fox
Chris Chalk will play Wayne Enterprises' resident tech genius, starting with the penultimate episode of the season.
Giuliana Rancic's unedited Fashion Police Zendaya comments weren't as offensive
E! edited the scripted joke before broadcast. PLUS: Amber Rose and Chrissy Teigen are the latest possible Kelly Osbourne replacements.
Katy Perry's Super Bowl halftime lion took 3,500 hours of labor to construct
Sports Illustrated tells the story of the Super Bowl lion, which required an exterior of 1,000 fractured panels.
Stephen Amell: CW almost showed Arrow with an erection
Melissa Benoist's Supergirl photo prompted Amell to reminisce about his first Arrow photo, which had a "glaring problem" that Katie Cassidy pointed out to him before it hit the web. "The angle of the photo and the placement of my bow made it appear as though I was maybe a little TOO excited about wearing the Arrow suit," he wrote on Facebook. "She was right. It definitely looked like I had an erection."
How Wendy Williams conquered daytime TV
The Wendy Williams Show has grown so much in the ratings that she and Ellen DeGeneres regularly trade off on being the No. 1 female daytime talk show host.
Rush Hour casts Dexter alum Aimee Garcia
She'll play a former LAPD sergeant in the remake of the hit film. MORE CASTING NEWS: Better Call Saul's Julie Ann Emery joins ABC's Johnny Knoxville comedy, Parenthood's Joy Bryant to star on ABC's The Advocate, Napoleon Dynamite's Efren Ramirez joins an ABC comedy pilot, and The Lying Game's Alexandra Chando will be among CW's Dead People.
Craig Ferguson is taking on being a recluse on The King of 7B because he saw parallels with leaving late-night
Says Ferguson of his ABC pilot: "This is man who's been trapped in a very comfortable but very confining situation for a long time and now has seen something that he wants outside the window and is prepared to frighten himself and take the risk of seeing what happens if he starts taking steps outside of whatever comfortable prison that he's in."
Watch Chris Rock profanely sell out for Night of Too Man Stars
Tommy Hilfiger made the highest bid, and got a profanity-laced underwear ad.
Inside the making of Saturday Night Live: The Book
The 500-page comedy bible, costing $50, was designed to mirror an SNL workweek.
Felicity Huffman: "I feel like the older I get, my characters become less and less likable…"
Huffman talks about tackling her American Crime role and says, "I think it's a cool challenge, and maybe one of the few gifts of getting older is possibly you're courageous enough to go, 'I don't care if you like me.'"
How to land a cameo on Law & Order: SVU
"Reporter No. 2" from last week's episode tells her story.
Turner Classic Movies: An appreciation
There is something comforting and gorgeous about black-and-white movies.
See Lauren Graham and Connie Britton in 1999
Graham posted a pic of her former roommate in honor of her birthday today.
Here's a preview of Jimmy Fallon's Spike TV Lip Sync Battle
Watch Stephen Merchant get Dirrty to Christina Aguilera's 2002 hit.
Unbreakable Kimmy Schmidt is sharp and funny with eccentricities that wouldn't have survived on NBC
The Netflix series, says Richard Lawson, "has an antic charm that grows and grows over time. What first feels a little cloying and overworked becomes, by about the third episode, something endearing and genuinely, cackle-out-loud funny. Unbreakable Kimmy Schmidt is a New York-y, scrappy little series with flourishes of sublime absurdity." PLUS: Kimmy was going to bomb on NBC because it told the same tiresome joke over and over, Ellie Kemper's giddy presence makes Kimmy a terrific show, Kimmy both aligns itself and separates itself from 30 Rock, Tina Fey says NBC approached her about writing a show for Ellie Kemper, Kimmy is already really good — but it could be even better in Season 2 when it's made exclusively for Netflix, it needs to distinguish itself from being 30 Rock's little sister, it feels like NBC leftovers, it's a dark comedy that's unusually upbeat, it has the "sneaky radicalism" of having no straight white male cast members, and Ellie Kemper thought she was being pranked when she was first approached.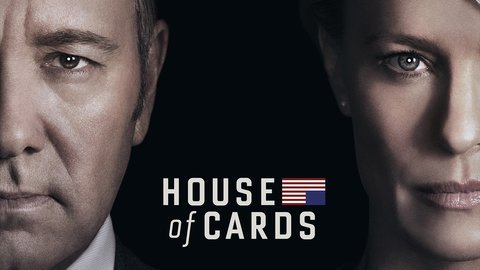 Powered by