'Roseanne' Gets a Reboot, but Where Will It Air?
The Conners are back, and they're looking for a home. Deadline revealed today that Roseanne—the bawdy, beloved '80s and '90s sitcom which centered on the blue-collar Illinois family—is getting a reboot from the series' original executive producers Tom Werner, Roseanne Barr and Bruce Helford, with Gilbert and Whitney Cummings joining the executive team.
While the series is currently fielding network offers, what Roseanne fans want to know most is who will show up in front of the cameras. And it's nothing but good news.
Barr, John Goodman and Sara Gilbert have signed on, with Laurie Metcalf and others expected to follow. Though his character, Dan Conner—the perpetually good-humored husband of Barr's titular matriarch—died in the series finale, Goodman recently told the hosts of The Talk that it wouldn't impede his return because he and Barr always wanted to work together again.
https://www.youtube.com/watch?v=s_mgYVCHzLU
Goodman also pointed out that planting the Conners in the current American landscape presented "such a wealth of opportunity. Our theme was 'just because we're poor, it doesn't mean we're stupid' and they'll have a lot more to deal with right now," he said.
The Conners take on Trump? Count us in.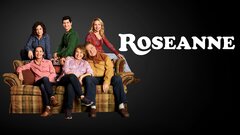 Powered by