Sarah Michelle Gellar Joins the Cast of Disney's 'Star Wars Rebels'
Star Wars Rebels is becoming a family affair. Disney announced Tuesday that Sarah Michelle Gellar will join the cast of the animated series in a recurring role, starring alongside her husband, Freddie Prinze Jr. The first season of Rebels concluded Monday night on Disney XD, setting up a storyline that will include Darth Vader. Season 2 will premiere later this year. An exact date—and details about Gellar's character—have not yet been revealed.
Star Wars Rebels is set between Episodes III and IV of the movie trilogy (aka 2005's Revenge of the Sith and the 1977 original, A New Hope). Prinze stars as Kanan Jarrus, one of the few surviving Jedi knights, who leads a small band of rebels against the Galactic Empire. Their rebellion will eventually snowball to become the movement of Luke Skywalker, Princess Leia, Han Solo and Co.
Gellar, best known as the star of Buffy the Vampire Slayer, met Prinze when they worked together on the 1997 film I Know What You Did Last Summer. The couple has also co-starred in a pair of live-action Scooby-Doo! movies, as well as the Adult Swim stop-motion farce Robot Chicken.
"We're thrilled to have Sarah Michelle Gellar on board for Season 2," said exec producer Dave Filoni (pictured above with Gellar). "She is a true Star Wars Rebels fan and her passion undoubtedly comes through in the voice recording sessions."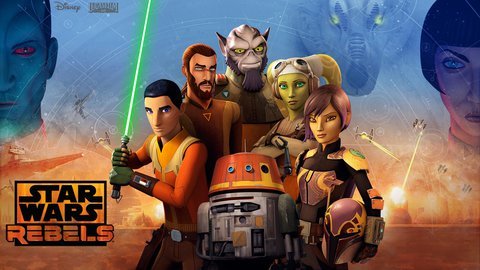 Powered by