My Obsessions: The Odd Couple's Thomas Lennon
Thomas Lennon, who plays uptight neat-freak Felix on CBS' The Odd Couple, shares his habits, favorites and more.
The device I watch on:
I watch almost everything via Apple TV. I don't have cable, just a regular old antenna hooked up to the television and an Apple TV.
The funniest person on TV:
This is a multiway tie between the actors on Silicon Valley. Nobody makes me laugh harder than them. That show is so funny that it makes me jealous, so I try to avoid watching it.
The only news show that matters:
The Odd Couple! Oh, wait. I thought you said "new show." In the news category, the only show I follow is No, You Shut Up! on Fusion.
The show I miss most:
The Sopranos. It would be worth getting amnesia just to see all the episodes again, as if for the first time.
My guilty pleasure:
Hoarders. It is impossible to look away from this show. I have a fear of clutter, so Hoarders is like Shark Week to me.
The show I'd most like to guest star on:
Portlandia. One of my favorite sketch series of all time.
The Odd Couple, Thursdays 8:30/7:30c, CBS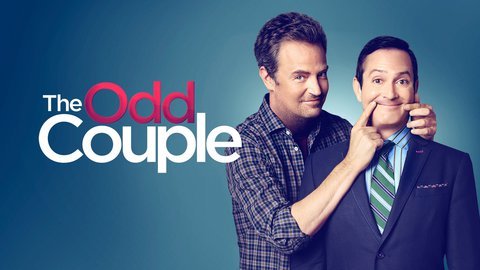 Powered by