The Odd Couple's Matthew Perry and Thomas Lennon Talk Bro Bonding and Modernizing a Classic
Stop us if this sounds familiar: Oscar Madison and Felix Unger are two polar-opposite pals who move in together after their marriages fail. Naturally, bickering, bonding, and hilarity ensue. As far as formulas go–differences are funny!–it doesn't get much more enduring than The Odd Couple, originally a Neil Simon play that became a hit movie in 1968 and a '70s-era TV series starring Jack Klugman and Tony Randall. This latest rendition is a faithful remake, this time with Matthew Perry (Friends)–also a co-executive producer–tackling the role of slovenly sports-radio personality Oscar and Thomas Lennon (Reno 911!) as high-strung neat freak photographer Felix.
Was it obvious which part each of you should play?
Perry: People were surprised–I think because [Friends'] Chandler was more of a Felix–but I'm much more Oscar. It's always been a dream. There's a sports ticker on our set that's actually taken from my house.
Lennon: I am Felix. There's a scene where I have to jump out of bed and run to the door, and I ran back and made the bed. That's basically just me bubbling over into the character.
Perry: He carries Purell at all times.
We have to ask: Felix and Oscar are two employed men in their forties. Do they really need to be roomies, even in New York City?
Perry: On the surface, you'd think Oscar would be doing well, but he's actually blowing all of his money on gambling, drinking, and women. That is where I've had to do most of my research.
Lennon: And as a photographer, Felix is not on the Annie Leibovitz level. We were going to have him work in fashion…
Perry: That was an excuse to have models around!
Lennon: …but instead he's shooting a lot of food. We have beautiful pictures of hamburgers everywhere.
You guys seem to get along.
Perry: We had worked together [in 2009] on 17 Again–which I'm pretty sure is the most successful movie either of us has ever made–so we knew that the chemistry was good, but we didn't know that it would be this good.
What updates will you be making to the series?
Perry: It's going to be much more of an ensemble–we have an all-star team that includes Yvette Nicole Brown [Community] and Wendell Pierce [The Wire], and we're using them. We also want to explore what dating is like for these guys in 2015. I think this possibly has more heart than the original–these guys really miss their ex-wives.
Will there be any wink to the idea that Oscar and Felix could be a couple themselves?
Perry: Yeah, one episode takes place at a wedding, and there are a couple jokes about them being gay–there's no taboo about that anymore.
Lennon: We do function like a highly dysfunctional married couple.
Perry: Also, in the third episode, I think we make love.
Lennon: Spoiler alert!
Premieres Thursday, Feb. 19, 8:30/7:30c, CBS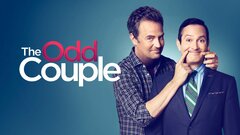 Powered by