What's On: The Return of HBO's Hilarious 'Silicon Valley,' and the Poignant Conclusion to FX's 'Feud: Bette and Joan'
Silicon Valley (Sunday, 10/9c, HBO): Rebounding from scandal with a new video-chat app, the Pied Piper wizards are not entirely happy campers as the fourth season of this hilarious tech-world satire gets underway. Once again, Richard (Thomas Middleditch) yearns to pivot and pursue another new vision for his algorithm, which could be the last straw for his long-suffering crew. The question: Who would take over as CEO? Paired with Veep (at 10:30/9:30c), this makes one of the strongest hours of comedy anywhere on TV.
Feud: Bette and Joan (Sunday, 10/9c, FX): Capturing the twilight of two Hollywood superstars in unflinching detail, the heartrendingly poignant final chapter of this excellent docudrama is an especially fine showcase for Jessica Lange as a lonely, ailing Joan Crawford, still delusional enough to take on a humiliating role in the Z-grade horror movie Trog! while ignoring the advice of a dentist who advises her to get dentures: "I'd rather spit blood into a sink than look like Martha Raye." Regrets? She has a few to the bitter end, and so does a defiant Bette Davis (Susan Sarandon), who finds a new nemesis in Faye Dunaway on the set of a TV-movie. (This is several years before Faye would tackle the role of Joan in Mommie Dearest.) You may not look at the "In Memoriam" segment of the Oscars quite the same way again. What a piece of work—Feud, and the desperate divas it portrayed.
Mary Kills People (Sunday, 10/9c, Lifetime): Too bad this twisted little series isn't quite as bold or memorable as its blunt-force title. Which is not fault of the cool and cagey performance of Caroline Dhavernas (Hannibal) as Mary Harris, an ER doc by day who freelances as an angel of death, prescribing euthanasia to terminal clients seeking to die with some dignity. Her internal struggle—does she secretly enjoy getting away with it?—is compelling, but with banal single-mom subplots and a weak supporting cast of mostly stock characters, including the undercover cop who'd just as soon bed as jail her, Mary's misadventures in the criminal underworld lack the thrills, sting and moral complexity of better shows like Breaking Bad and Dexter.
Bosch (Friday, Amazon): One of TV's better cop dramas, based on the series of novels by Michael Connelly, returns for a third season, with embattled LAPD Detective Harry Bosch (Titus Welliver) now under suspicion for a murder, and even his partner Jerry Edgar (Jamie Hector) isn't convinced of his innocence. Will they never learn? No worries; Bosch has already been renewed for a fourth year.
The Immortal Life of Henrietta Lacks (Saturday, 8/7c, HBO): Director/cowriter George C. Wolfe teams with star/executive producer Oprah Winfrey for a moving adaptation of the nonfiction bestseller. It's a road trip of discovery when Deborah Lacks (Winfrey) and journalist Rebecca Skloot (Rose Byrne) explore the history of Deborah's mother, Henrietta, who died of cancer in 1951 but whose cells—harvested by doctors without her knowledge—lived on and led to many medical breakthroughs.
Inside Weekend TV: Two more 25th-anniversary TV commemorations of the L.A. riots in 1992: Showtime's Burn M———-r Burn! (Friday, 9/8c) traces the cultural roots of the divisions and tensions between the LAPD and the city's minorities from the 1960s to the '90s, when the city erupted after the acquittal of the officers who beat Rodney King. Smithsonian Channel's The Lost Tapes: L.A. Riots (Sunday, 8/7c) takes a "you are there" approach, using video footage, photos, LAPD recordings and media reports to relive the chaos. … Patton Oswalt gets serious on CBS's 48 Hours (Saturday, 10/9c) to discuss the work of his late wife, true-crime writer Michelle McNamara, and her obsession with a serial killer-rapist she dubbed "The Golden State Killer." … John M. Jackson's retired Admiral Chegwidden returns to CBS's NCIS: Los Angeles (Sunday, 8/7c) along with other former Vietnam War colleagues of Hetty (Linda Hunt), to work a case involving the kidnapping of a corrupt Veterans Affairs employee.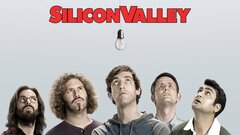 Powered by