Giancarlo Esposito and 'Better Call Saul' Castmates on How They Kept Gus Fring's Role a Secret
He's back! Of course, by now you've heard about Giancarlo Esposito's return to the Breaking Bad universe in Better Call Saul's third season, reprising his role of Gus Fring. Esposito sat down with fellow cast members Jonathan Banks, Rhea Seehorn, Michael Mando, and Patrick Fabian to discuss the upcoming episodes with AOL's Build.
They also revealed some fun facts about Esposito's role in Season 3, which was kept primarily under wraps until recent promos featuring Gus Fring were released.
"Oh, what a disaster!" Esposito remarked when asked about going incognito. The actor said the crew would ask him, "'Can you come wearing a baseball cap, can you not wear your hat, can you look different than who you are?'"
While he may have found the requests far-fetched, Esposito says, "I'm very conscientious and loyal, so I tried to honor not being seen."
See Also
AMC confirmed Giancarlo Esposito will join Better Call Saul Season 3 as fried chicken peddler and ruthless Gustavo Fring.
Despite the cautious behavior, he was recognized in Albuquerque a few times. As a yoga enthusiast and frequenter of the Ayurvedic Insititute, Esposito thought he had come up with a solid alibi.
"I would just carry my little Ayurvedic bag… I'm just going to, you know, take another course with Dr. Lad… and that was my MO for the last six months."
For the actor, he says the secret meant, "six months in Albuquerque not going to any of my favorite restaurants and staying inside." This elicited quite the response from his castmate Banks, who plays Mike Ehrmantraut on the show.
"You didn't get to go to some of your favorite restaurants? These are the places that have seeds and millet and little rocks and stuff like that, I mean…" (Seehorn clarified that Banks was referring to the fact that Esposito is actually a vegan.)
We're still trying to wrap our heads around the ironic revelation that an actor who plays a fast-food franchise owner is a super food foodie.
See Also
The former 'Breaking Bad' star hinted that his bad boy alter ego might show up in the show's third season.
While Esposito's return is clear, the cast remained mum on the specifics of his role this season, as expected. We're waiting with bated breath until the moment our favorite Breaking Bad villain is back on the small screen.
Check out the entire discussion below:
Better Call Saul, Season 3 premiere, Monday, April 10, 10/9c, AMC.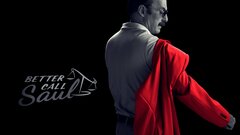 Powered by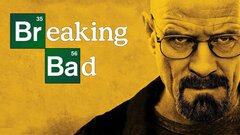 Powered by