Did Aaron Paul Confirm a Jesse Pinkman Appearance on 'Better Call Saul'?
We already know that Giancarlo Esposito's Breaking Bad meth king Gustavo Fring is part of Better Call Saul Season 3, but could Bad's endearing slacker Jesse Pinkman — a role that scored Aaron Paul a pair of Emmys — be next?
In an appearance on The Ellen Degeneres Show Tuesday, Paul hinted that he had recently been on the set of Saul. "Maybe I already shot the…we just…they just wrapped the last season," Paul stammered. When Degeneres asked if he was going to be on, he replied, "I could be. Yeah, I would love to be on."
RELATED: Better Call Saul's Vince Gilligan and Peter Gould Tease Breaking Bad Overlap in Season 3 (VIDEO)
Vince Gilligan, creator of both Breaking Bad and Better Call Saul, has teased that embattled lawyer Jimmy McGill's (Bob Odenkirk) transformation into shyster Saul Goodman is imminent—"sometimes baby steps, sometimes large leaps of the journey"—signaling a steady merger of the Bad and Saul worlds, too.
Watch Paul's appearance below:
Asked by his hostess if Pinkman — whom Bad fans know was part of the Albuquerque meth game well before he met Walter White — might be calling on Saul soon, Paul said, "God, I hope so!" Then, the kicker.
"Maybe I already shot the …" Paul teased. "We — they — just wrapped the last season, so. Could be."
What do you make of Paul's comments, Bad fans? Is Jimmy McGill's world about to get a little Pink-er?
Better Call Saul, Season 3 Premiere, April 10, 10/9c, AMC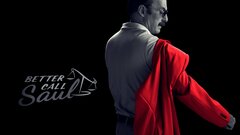 Powered by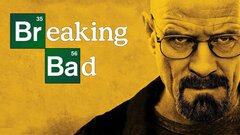 Powered by