Two and a Half Men Series Finale Ratings Solid but Unimpressive, The Odd Couple Opens Strong Two and a Half Men series finale ratings solid but unimpressive, The Odd Couple opens strong
About 13.2 million watched the one-hour Men finale, while 13.6 million tuned in for the debut of The Odd Couple. While Men saw a spike from last week, it was beaten in the demo by Scandal.
American Horror Story: Freak Show star struck by a car
Ben Woolf is in critical condition after an SUV's mirror struck him while he was crossing the street in Hollywood.
Australia's ex-prime minister slams 2 Broke Girls over "racist" Aboriginal joke
In the episode, which aired in Australia on Tuesday, a guy says: "She's part Aboriginal, but she has a great personality!" Which prompted this response on Twitter from former Prime Minister Kevin Rudd: "Pathetic attempt at racist humour by American 'comedy' – 2 Broke Girls. How low can you go for canned laughter?Program should apologise."
Adam Scott is developing Buds, a marijuana dispensary comedy for NBC
Scott is teaming with "Parks and Rec" writer Joe Mande on a comedy set in a marijuana dispensary in Denver.
Crossing Lines adds Elizabeth Mitchell and Goran Visnjic
The Lost alum and ER vet join Donald Sutherland in Season 3 of the Europe-set action/crime drama.
Watch Lauren Graham guest-host The Late Late Show
Graham, who's poised to play a late-night talk show host for an NBC comedy, got some real-life experience last night, interviewing "Parenthood" co-star Ray Romano. Graham guest-host stint was for one-night only.
Orphan Black's premiere to be shown across all 5 AMC Networks
The goal is to make the clone drama a broader hit by airing the premiere on AMC, SundanceTV, IFC and WeTV, in addition to BBC America.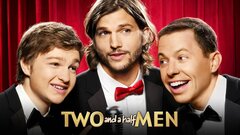 Powered by