Two and a Half Men Series Finale: Not Winning? Two and a Half Men series finale: Not winning?
Men ended its 12-year run by going meta, putting everything that happened off-screen front and center in the series finale. "There's nothing wrong with acknowledging the audience's sophistication about what transpires behind the scenes," says Brian Lowry, "but diving into the business side of the show so relentlessly felt seriously misguided – and more than a little defensive." PLUS: Chuck Lorre talks Charlie Sheen and that ending, this was a finale for the fans, explaining the Charlie Sheen jokes, and "Men" should be remembered for paving the way for The Big Bang Theory.
Tom Hanks will be James Corden's 1st Late Late Show guest
Hanks will be part of the March 23 premiere.
Stephen Colbert is now sporting a grey beard
"I was curious what I actually looked like and it turns out it's this," says Colbert, who was honored Thursday at the Oscar Wilde Awards.
Doctor Who bringing back Michelle Gomez
She'll reprise her role as Missy, aka The Master.
Michelle Wie will make her acting debut on Hawaii Five-0
The golf star plays herself on Friday's episode.
Powerpuff Girls reboot set for 2016
Cartoon Network announced 11 returning series, including Adventure Time.
How to Get Away with Murder books Tom Everett Scott
In the season finale, he'll play a priest accused of killing another priest.
Fox orders Lucifer pilot
Neil Gaiman's Lord of Hell character is set to come to TV, with Len Wiseman directing the pilot.
Does Mad Men's final season teaser hint at a time jump?
It's 1969, but Mad Men is using a song from 1976. PLUS: Jay R. Ferguson joins ABC sitcom pilot.
HBO orders Jenji Kohan's Salem drama pilot, with Gus Van Sant directing
The Orange Is the New Black and Weeds creator is teaming with Van Sant, who will serve as exec producer, in her New World return to pay cable.
Jon Stewart talks about what he'd like to see in his Daily Show successor
"What I want to see there is the next iteration of this idea," Stewart said in a podcast interview. "I feel like the tributaries of my brain combined with the rigidity of the format. I feel like I used every permutation of that I could possibly use." PLUS: Watch Stewart threaten a WWE superstar.
Parks and Rec co-executive producer Harris Wittels found dead at his home
Police suspect that the 30-year-old Wittels, who coined the word "humblebrag," died of a drug overdose. Reacting to the news, Amy Poehler said at an event Thursday night, "I lost a dear, young friend in my life who was struggling with addiction." And Sarah Silverman, who hired Wittels for her Sarah Silverman Program, tweeted that "He as my baby."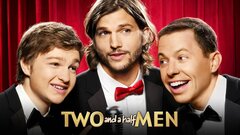 Powered by