Alexa Bliss Ready to Bring 5 Feet of Fury to WWE's 'WrestleMania 33'
Alexa Bliss' first taste of WrestleMania came in 2014 under a mask, joining Sasha Banks and Charlotte Flair as a part of the pageantry of Triple H's entrance. There was an area of the stage where she stood and couldn't hear much. As Bliss walked forward, she could hear and feel the eruption from the thousands in Mercedes-Benz Superdome.
"They were excited for Triple H," Bliss said. "It was a chilling moment. I mean, they weren't excited for me, but it was one of those moments that was so awesome."
This year the 25-year-old reflects on that experience in New Orleans as the SmackDown Live Women's Champion gets ready for her first match at WWE's storied extravaganza. At WrestleMania 33, she defends the gold against "every available women on the SmackDown roster." It's Bliss versus the World, and she couldn't be more excited to showcase her abilities on the grandest stage.
"WrestleMania is the biggest moment in everyone's careers," she said. "It's a moment we work so hard to have."
The challenge general manager Daniel Bryan gave opens the door for the potential of ladies from the past entering the mix. If Bliss had her way, there is one on the wish list.
"I would definitely pick Trish Stratus because I have always looked up to her and her work," she said. "I would love to have a match with Trish Stratus."
Not sure how likely that is considering the Hall of Famer just had a child. However, one veteran who will be involved is Mickie James. The popular performer teamed up with Bliss until recently.
"It's great to have Mickie in the locker room," she said. "When we first joined forces, she was on my side. Then it was great to talk to her and get information from her. I learned from her, then she turned her back on me on the show. Basically, at WrestleMania I'm getting ready to return the favor. It's good to have people who have done this before and come back to share their knowledge. It's a great opportunity.
"…I think the roster of women we have has been amazing and has helped me. Having Mickie, Natalya, Becky in our division really helps because everyone is on a higher caliber so you want to work to get to where they are. It's definitely helped push me as an athlete and as a champion. It has helped because it's a big transition coming from NXT. To be able to watch the people who have done it before you go through it definitely helps as a guide."
As the Women's Champion, Bliss feels there is a target on her back that gets bigger each day.
"There is a lot of pressure being the champion," she said. "I don't think a lot of people realize that. When you have a whole locker room against you. I mean our division is amazing. The SmackDown women are constantly dominating. To have that caliber of women try to take what you have, it can be very intimidating. At the same time you have the mentality that you aren't going down without a fight."
See Also
From overcoming life struggles to excelling in the ring, there is much to love about WWE 'SmackDown Live' women's champion Alexa Bliss.
Since arriving on the scene from NXT to SmackDown Live during the draft in late 2016, Bliss has been a top superstar for the women's division. One of her biggest rivals has been Becky Lynch. The two made history headlining SmackDown Live in a steel cage match.
"The cage is very intimidating," Bliss said. "I didn't expect it to be as intimidating until I walked out and saw how big it was. It's a steel cage. It's not comfortable. So to have that match with Becky was definitely one of the highest points of my career because it took me to another level. I've never been inside a steel cage or in a match of that caliber. To be able to have that with Becky was just amazing to have. I just hope our women can keep going and have multiple cage matches and main events. Whatever they throw at us, I want to show we can do it and do it well."
The "Five Feet of Fury" is used to overcoming obstacles in the ring and outside of it. The WWE Universe learned a little more about Bliss during her appearance on ESPN SportsCenter and in a My Son/Daughter is a WWE Superstar feature. This was the first time on such a broad platform the former competitive cheerleader, gymnast and bodybuilder talked about how she battled an eating disorder earlier in life. The driven athlete was met with positive feedback from having the courage to bring her story forward to help others.
RELATED: Sign Up For TV Insider's WWE newsletter
"It's something I never really came out with because I never really wanted people to one, judge me; or feel sorry for me," she said. "It's one of those things that I'm really comfortable talking about now, so I wanted to have that moment to show there is somebody who has dealt with it and came out of it for the better. When I was going through it, I didn't have anybody to really look at and look up to. It became something where I hated myself and hated who I was for my eating disorder. I wanted to be able to say, 'It happened, and it's okay. You can always turn your life around and make it something better.' I never really used it as a crutch. It was more of a stepping stone."
These days Bliss stands atop the women's wrestling mountain on Tuesday nights. Watching her walk down the aisle and command an audience, she oozes with confidence. Being a prominent part of WWE television brings with it a larger presence on social media. Bliss takes the good and bad in stride.
"People are going to say what they are going to say," Bliss said. "You can't really control how people think or feel or what they say about someone. I try to take everything with a grain of salt. I knew what I was getting into when I made my career choice. I know I'm putting myself in the public eye and know I'm putting myself out there for people to criticize or say their opinions. It's one of those things you have to take things with a grain of salt and realize that I know my worth and how I feel about myself.
"Even with the eating disorder, there is always going to be something in the back of your mind. You never get over it. You never fully heal from it. It's something that will always be there, but you have to know you are stronger than that and stronger than what people say. Your life means more than a number on a scale. You have to take that mentality in all forms including social media, at the gym or somewhere else in public. It's the public eye. You have to know who you are within yourself and know you can be happy who you are."
With WrestleMania on the horizon, Bliss finds herself in a good place. She is proud to be a part of a movement within WWE featuring a renewed interest in women's wrestling.
See Also
USA Network leads into WrestleMania 33 with a kickoff show, and covers the WWE Hall of Fame Induction Ceremony the next night.
"I think those on Raw and NXT are all doing an amazing job, too," Bliss said. "I'm really excited Nia Jax has been added to the WrestleMania match for Raw to make it a four-way. I've seen her come up in NXT from day one and seen her develop into who she is. I'm really proud of her for that.
"It's great to see the women of SmackDown, of Raw, of NXT, all stepping up. It makes this women's revolution mean more every day that it's going. I have no doubt we are going to keep the momentum going, especially seeing the women of NXT with Ember Moon, Asuka, Peyton Royce and Billie Kay. They are all stepping up in NXT, and that is going to make the other divisions even better."
WWE SmackDown Live, Tuesdays, 8/7c, USA Network
WrestleMania 33, 7/6c, April 2, Pay-Per-View and WWE Network. Kickoff Show, 5/4c, on WWE Network and 6/5c on USA Network.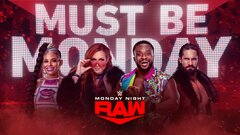 WWE Raw
where to stream
Powered by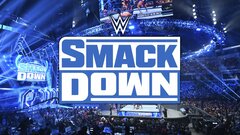 Powered by