What's On: 'Dancing With the Stars' Returns With Its 400th Episode. Also: 'Humans' Finale, and Rihanna as Marion Crane on 'Bates Motel'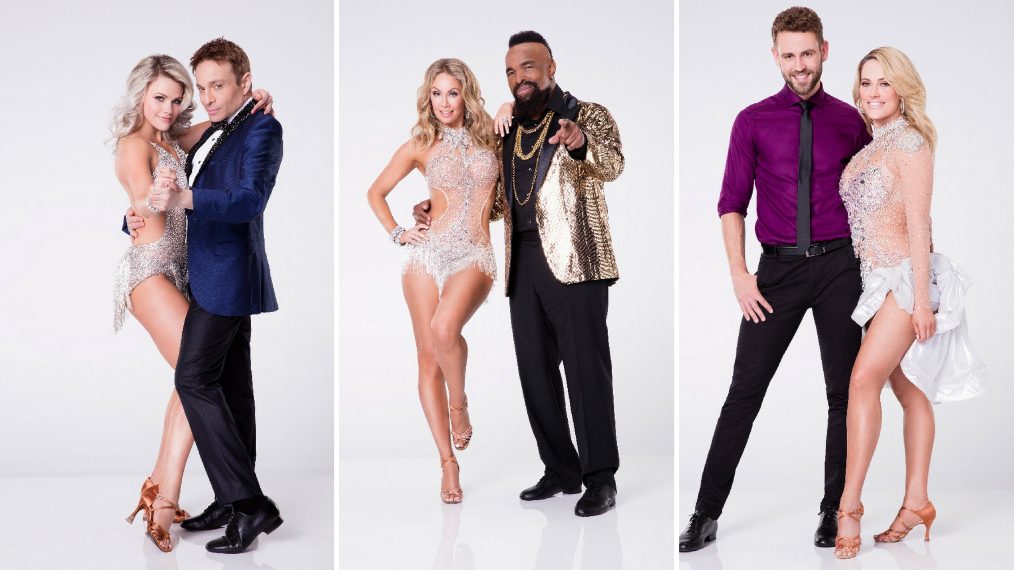 Dancing With the Stars (8/7c, ABC): You've heard of at least a few of the contestants: Mr. T and Charo are bonafide pop-culture icons, and Simone Biles and Nancy Kerrigan are emblazoned in our Olympics memories. The 24th season of the dance competition kicks off with its 400th episode, introducing a cast that includes the usual mix of sports figues (NFL's Rashad Jennings, baseball's David Ford), reality-TV flotsam (Nick Viall, Erika Jayne), a clown (Chris Kattan), a pop star (Fifth Harmony's Normani Kordei), an actual dancer (Glee's Heather Morris) and a who's-that who could become a fan favorite: bull rider Bonner Bolton, who survived a paralyzing fall and became an international fashion model. You never know who'll pop from one of these eclectic casts.
See Also
Mr. T, Simon Biles, Nick Viall, Erika Jayne, Rashad Jennings and more will lace up their dancing shoes for 'Dancing With the Stars' Season 24.
Supergirl (8/7c, The CW): The first part of a two-part musical crossover (the bulk of which will likely air on The Flash Tuesday) begins with Glee's Darren Criss as the nefarious Music Meister. Also appearing, and up to no good: Teri Hatcher (Lois & Clark) as a new villain also causing trouble in National City.
Humans (10/9c, AMC): The second season of the riveting sci-fi drama concludes with back-to-back episodes, including a raid on the Silo led by Mia (Gemma Chan) and Hester (Sonya Cassidy), as the Synths continue debating whether to upload the consciousness program to all AI's. The stage is set for a third season, should the human powers-that-be decide to go for it. Let's hope so.
Bates Motel (10/9c, A&E): Finally, the moment Psycho fans have been waiting for: Rihanna appears as Marion Crane, a sultry twist on the character Janet Leigh played in the Hitchcock classic—and as further homage, look for executive producer Carlton Cuse in a Hitchcockian cameo. While the romantically frustrated Marion sets her sights on White Pine Bay, Norman (the brilliant Freddie Highmore) works himself into a panic over the recent antics of Norman-as-Norma (Vera Farmiga). Not the best time for anyone to be checking into that creepy motel, just saying.
See Also
Rihanna visits 'Bates Motel' and tempts Norman Bates (Freddie Highmore) in the first of two appearances as the iconic Marin Crane in the 'Psycho' prequel 'Bates Motel.'
Inside Monday TV: Having just graced Bones, Betty White now shows up on Freeform's Young & Hungry (8/7c) as an oft-married neighbor of Gabi's (Emily Osment), dispensing some Valentine Day's relationship advice. … On Fox's 24: Legacy (8/7c), Rebecca's (Miranda Otto) decision to bring in Tony Almeida (Carlos Bernard) to torture the truth out of her father-in-law (Gerald McRaney) has husband John (Jimmy Smits) wondering if the former CTU head has lost it. … National Geographic Channel's Explorer (10/9c) heads to India for an in-depth interview with the Dalai Lama on the special occasion of the Kalachakra.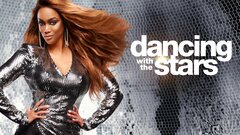 Powered by