Two and a Half Men's Series Finale Title Questions Whether Charlie Sheen's Character is Actually Dead Two and a Half Men's finale title questions whether Charlie Sheen's character is actually dead
The one-hour Feb. 19 series finale title has been titled: "Of Course He's Dead — Part One and Part Two — Charlie Harper is alive. Or is He?" Will Sheen actually show up, or are producers having fun with all the speculation?
With Thursday move, The Blacklist is being asked to single-handedly revive NBC's fortunes
Can James Spader & Co. survive a battle with Scandal. As Josef Adalian points out, "Some TV-industry wags have questioned the wisdom of NBC's big move, arguing the network could end up significantly weakening its biggest drama success in years. Those concerns are understandable: This is a risky play for the Peacock. But moving 'The Blacklist' is a gamble the network needs to take."
Courtney B. Vance will play Johnnie Cochran on FX's O.J. Simpson miniseries
The Law & Order: Criminal Intent alum is the latest to join Ryan Murphy's American Crime Story: The People v. O.J. Simpson.
Katy Perry's lawyers tell a vendor to cease and desist on his Left Shark-inspired merchandise
Fernando Sosa received the letter after creating a Left Shark figurine, which he offered for sale for $24.99. PLUS: What if the Left Shark was meant to go viral?
Viola Davis on How to Get Away with Murder: "I better be doing a season two!"
"These ratings? I better be!" says the actress, who was only signed for one season.
Pilot says Brian Williams' helicopter did take "small arms fire"
Pilot Rich Krell tells CNN the only part of the NBC News anchor's story that was wrong was Williams' suggestion that the chopper was hit by an RPG. PLUS: 2 more Williams' pilots dispute Krell's account … all that hit them was dust.
"Screech" was also too busy for Jimmy Fallon's Saved by the Bell reunion
Dustin Diamond's attorney says he had "prior commitments…He has a very active calendar of appearances, comedy gigs and the like." PLUS: Mario Lopez tells Fallon: "My mullet was a little too aggressive."
Suits to air a 57-episode mega-marathon
USA's sibling networks Cloo and Universal HD will stream all 57 episodes starting Monday, Feb. 16, to celebrate Patrick J. Adams' directorial debut.
ESPN's College Gameday gets a new host: Rece Davis replaces Chris Fowler
Fowler, who has helmed the Saturday morning college football staple since 1990, is being replaced by College Gameday Final host Davis starting next season.
Does The Americans offer a new perspective on going to war in Afghanistan?
After watching this week's episode, Amy Davidson asks: "Are we supposed to identify a little with the Russians, given the films we see now, or with the Americans who are in the same picture, if just off-camera? (We don't want the Russians to win, do we?) It is hard to know, watching, whether we should be sorry for them or for ourselves, and the cost of our idealism." PLUS: How Matthew Rhys films parts of 4 episodes in 1 day.
Can SNL fix its Weekend Update problem?
Five months after last summer's shakeup, the Colin Jost-Michael Che pairing is not working and looks to be stuck in the "rocky start" phase, says David Sims. "The biggest problem," he says, "is that (Lorne) Michaels already hit the reset button, and he went all in on it. He can't really yank his new hires again, especially since there isn't an obvious candidate waiting in the wings to replace them."
Archer channels Seinfeld in an episode about nothing
This week's episode recalls the famous Chinese restaurant Seinfeld episode.
One Fresh Off the Boat premiere event was attended by 1,000 Asian-Americans
"This was supposed to be a quiet, casual community gathering," Jeff Yang, an Asian-American cultural critic, whose son Hudson stars on the ABC comedy, said at a nightclub known as the epicenter of Korean nightlife. "This is an incredible milestone event for our community. It signals just how hungry we are for something like this." PLUS: There were also large gatherings of Asian-Americans in L.A., Fresh Off the Boat represents a very specific generation at a very specific time, does FOTB have the best rap TV theme since Fresh Prince?, Randall Park recalls his lean acting years, and explaining all of Eddie's '90s hip-hop shirts.
The Walking Dead deaths: Show vs. comic book
Here's an illustrated guide to how deaths are handled in each medium.
Why The Mindy Project twist was so disappointing
What will happen to Mindy Lahiri's independence?
The Daily Show recalls topless Jon Stewart, Steve Carell, Stephen Colbert
Here's how Stewart's staff celebrated Throwback Thursday on Instagram.
Hawaii Five-0 vet Will Yun Lee joins NBC's Warrior
He'll play the head of a Japanese crime syndicate on the martial arts drama pilot.
Will Letterman press New England Patriots coach Bill Belichick about DeflateGate?
The four-time Super Bowl-winning head coach is visiting The Late Show next week, his first appearance since winning his 2nd Super Bowl in 2004.
How much would it cost to live in Broad City?
Abbi and Ilana may be cheap, but are they living beyond their means? PLUS: About this week's sex toy, and how Broad City demolishes our "Hot Take" culture.
Lindsay Price and Chris Klein are set for NBC's How We Live comedy pilot
The "Beverly Hills 90210" vet and the "American Pie" alum will star in a comedy about a married blogger and his pals.
Parks and Rec allowed 2 U.S. senators — one Democrat, one Republican — to promote their "joint music project"
Republican U.S. Sen. Orrin Hatch says of his cameo next week with Democratic U.S. Sen. Cory Booker, "I especially feel very strongly about collaborating with Sen. Booker on our joint music project and this was the perfect venue to promote it."
Days Of Our Lives had a character come out in Japanese
Christopher Sean's half-Japanese baseball player character came out on Wednesday's episode to his Japanese parents in Japanese, as English subtitles scrolled at the bottom of the screen.
The Simpsons unveils a new theme song for Springfield
Introducing Why Springfield, Why Not?
Ellen Dance Dare contestant sues after he was roughed up by NYPD officers
Alexander BOK is suing New York City, claiming he was unfairly taken to the ground while filming his entry for the Ellen dance competition in the streets. He's demanding $5 million.
Baskin-Robbins announces a Sharknado-themed ice cream flavor
Ian Ziering will hand out the new Shacknado ice cream on Friday in Burbank. Shacknado contains a "whirlwind of salty caramel-flavored ice cream loaded with chocolate-covered potato chips and pretzels, all swirled together with candy pieces, chocolate fudge and salted pretzel ribbons."
Agents of SHIELD adds a Tomorrow People alum
Luke Mitchell will play a charismatic Inhuman named Lincoln.
The "Previously On" TV recap sequence has risen to an art form
"Some recaps are technical masterpieces," says Laura Bliss. "On a complex show, an editor might have to reach back into previous seasons to pluck the narrative buds that the latest episode unfurls. Sharp, quick cuts of dialogue work with expert visual precision … Other recaps play a more expository role, and might not even be chronological, as with "The Newsroom" or "Lost," which kicked off its last few seasons with hour-long recaps."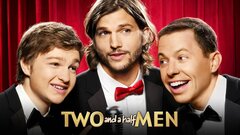 Powered by