Fresh Off the Boat has a Solid Debut Fresh Off the Boat has a solid debut
The first two episodes of the Asian-American family sitcom brought in 7.9 million and 7.6 million viewers, respectively. Each airing was an improvement over what The Goldbergs and Black-ish recently did in the same timeslot. PLUS: Empire hits another high.
House of Cards unveils its Season 3 poster
Frank and Claire Underwood exit Air Force One amid ominous clouds. PLUS: See 5 photos from the new season.
BET renews Being Mary Jane for Season 3
Gabrielle Union's sitcom got picked up two days after its 2nd-season premiere.
Chrisley Knows Best heading to London as part of an expanded Season 3
The 3rd season will go up from 12 to 18 episodes, but it will be split in half, with the first half airing in the summer.
ESPN's Tony Kornheiser had a brief cameo last night on The Americans
The Pardon the Interruption star had a couple of lines that couldn't be heard in a bar scene set in 1982. "We must have filmed it 50 times," Kornheiser said in October of the scene. "It probably took like five hours. … It's 50-50 that I'll even be in the scene, that I have a line."
TBS' Angie Tribeca books Amy Smart and David Koechner
The Steve Carell-produced sitcom starring Rashida Jones will have Smart play a high-end call girl, while "Office" alum Koechner will play the former police commissioner.
Jimmy Kimmel starts a book club for children's books
Kimmel always wanted to start a book club, but he doesn't have time to read long novels.
Check out Adam Brody's new DirecTV series
The O.C. alum stars in Neil LaBute's "Billy & Billie," about two adult step siblings who begin a romantic relationship.
The Walking Dead's Lauren Cohan: A cop pulled me over when I was covered in zombie guts
Cohan tells Jimmy Kimmel the cop quickly caught on, and actually hit on her.
See Glee's Coach Beiste's transformation into a man
In next week's episode, Coach Beiste returns after a transitioning from male to female.
Evicted from Celebrity Big Brother, Perez Hilton claims to be the victim of reality TV editing
The gossip blogger spent the past 29 days on the UK reality show, where he became increasingly hated by the British public.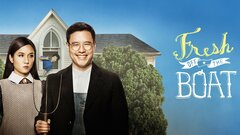 Powered by