USA Orders More Episodes of Chrisley Knows Best and Sends the Family to London
Alert the Queen! Todd Chrisley and family are heading to London, and that's sure to trigger an international incident. The Britain trip will serve as the Season 3 centerpiece of USA Network's hit reality series Chrisley Knows Best.
USA has also upped its Chrisley order for next season, from 12 to 18 episodes. As part of the expansion, Season 3 will now be cut in half, with the first half debuting in summer and the other batch returning at a later date.
The trip marks Todd Chrisley's first time traveling outside of the United States. "Todd is a creature of habit and prefers to be the king of his own castle, so there's no telling what will happen," promises Jackie de Crinis, executive vice president of original programming for USA Network.
The London vacation will air during the second half of Season 3. Chrisley Knows Best follows the lives of Atlanta-based Chrisley and his boisterous family. The show's Season 2 averaged 2.3 million viewers, up 37% from Season 1. Both seasons are currently available on USANetwork.com and via video on demand.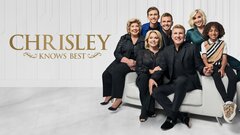 Powered by