Sarah Palin is Returning to SNL for its 40th-Anniversary Special Sarah Palin is returning to SNL for its 40th-anniversary special
The former Republican vice presidential candidate, who helped boost Saturday Night Live's ratings during the 2008 campaign, has accepted an invitation to participate in the Feb. 15 special.
Lorne Michaels talks SNL's 40th-anniversary special — and rejecting Lisa Kudrow, Stephen Colbert and Steve Carell
In a long-ranging interview with The Hollywood Reporter, Michaels says of his casting misses: "There were lots of people who you'd see how brilliant they were, but you knew on some level that it wasn't going to work." As for the 40th anniversary special, he adds, "Every host was invited. Every musical guest was invited. Any castmember and writer who had been here longer than a year was invited. Not everybody is going to come. The other rule we used, which was just the simplest way to go, was if people sent back their RSVP, they were in the mix of people we could write for. On the 25th anniversary — which turned out remarkably well and was the first time I thought, 'I could stop now and be good' — we did mostly live moments with tape and clips. This time, we have some of that, but we're doing more performances." PLUS: Michaels has no idea what will happen when he leaves SNL, but he'll go on "as long as I possibly can."
Will NBC alter Allegiance's graphic opening scene in wake of the latest ISIS execution?
Thursday's premiere shows a Russian traitor being burned alive in an oven. The episode is airing just days after ISIS released a graphic video of a Jordanian pilot allegedly being burned alive.
Bravo renews Girlfriends Guide to Divorce
Lisa Edelstein will be back for a 13-episode 2nd season.
O.J. Simpson wanted Denzel Washington to play him — not Cuba Gooding Jr.
That's according to Simpson pal and former manager, Norman Pardo. "O.J. was left with his mouth open when they picked Cuba," Pardo tells the National Enquirer, of the FX American Crime Story miniseries. "He said, 'Why would they choose somebody like that to play me?'"
NFL denies it's planning to sell CBS a stake in the NFL Network
An NFL spokesman calls a report that CBS was poised to buy a 40% stake in the 11-year-old network "Wrong. Not true."
Downton Abbey congressman once voted to defund public broadcasting
U.S. Rep. Aaron Schock, the Illinois Republican with a "Downton"-themed office, previously voted for a budget that would've "zeroed out" all funds for the Corporation for Public Broadcasting, which through PBS has allowed "Downton" to be seen in America. PLUS: See more Downton office photos.
HBO announces J.K. Rowling's The Casual Vacancy premiere date
The first two parts of the miniseries will air back-to-back on Sunday, April 29.
Lindsay Lohan shows up on Jimmy Kimmel Live as sidekick Guillermo
The actress spoofed her "Sorta You" Esurance Super Bowl ad last night on Kimmel.
Millennials make a spoof of Friends
"Nerdist Presents: Friends Rebooted" updates the classic sitcom for the selfie and smartphone age.
The Amazing Spider-Man director Marc Webb will direct CBS' Limitless pilot
The director of the 2011 Bradley Cooper film, Neil Burger, was supposed to direct, but he had to pull out over scheduling conflicts.
Fresh Off the Boat is funny, charming, sweet and subtly provocative
The first Asian-American sitcom since Margaret Cho's "All-American Girl" is subtly provocative despite having some of its edge sanded off, says Willa Paskin: "Fresh Off the Boat, she says, "blows up the idea of a racial binary to contend instead with something more complicated: a world where Asian, white, and black identities are constantly rubbing up against each other. (Chef Eddie) Huang, in his criticism of the show, has said that it performs a kind of reverse yellow­face,' telling boilerplate American sitcom stories via an Asian cast, and it's true that the show handles racial dynamics so smoothly that you may feel like you are watching something you may have seen before. Maybe The Wonder Years as interpolated by an 11-year-old with swagger and weariness beyond his years…"
—"It's funny because it's funny": Fresh is first and foremost a comedy, which doesn't really on racial jokes
—An overdue Asian TV moment: Fresh lets Asians be both Asian and American
—It's more the Asian Wonder Years than the Asian Black-ish
—The show is perfectly cast and very reminiscent of Everybody Hates Chris
—Fresh doesn't make clear the emotional connection between Asian-Americans and hip-hop
—Fresh's biggest problem is that it doesn't know how to depict main character Eddie
—It undercuts its freshness by repeating many other sitcom tropes
—Fresh needs more fire, more edge, more punch, more laughs
—For an Asian immigrant who group in white suburb, it's more painfully familiar than funny
—Fresh should've been on cable where it could speak its mind more bluntly
—Eddie Huang admits he had been extremely naïve about the realities of network TV
—Randall Park feels the pressure: "I want to see more faces like mine on TV"
—11-year-old Hudson Yang's dad was one of the most prominent Asian-American cultural critics of the '90s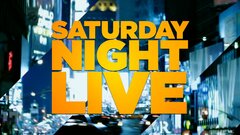 Powered by