'Riverdale' EP Previews the Hunt for Polly and Teases a Major Twist
Developments abound on Thursday's Riverdale, as the hunt for Polly (Tiera Skovbye) takes off, several storylines converge and Jughead (Cole Sprouse) is forced to face the sad truth about his father (Skeet Ulrich). And it all starts with a scene straight out of the Archie Comics. Sort of.
"The guy who wrote that script, Aaron Allen, is a great writer," says showrunner and creator Roberto Aguirre-Sacasa. "When he turned in the script, there was a dream sequence which was a play on the sort of Leave it to Beaver, black-and-white family sitcom, you know what I mean? Which I thought was brilliant and very cinematic… and when we were working on it, I pitched using this as a chance to do the retro, classic 1950s 'Archie' characters and clothes. It's really fun! I think fans will really dig it."
See Also
The CW's angsty teen drama 'Riverdale' will get a second season, says The CW president Mark Pedowitz.
After that, things get progressively darker. Once Archie (KJ Apa) learns that his best buddy is sleeping at the school, it soon becomes clear that Juggie's drunken dad and Fred (Luke Perry) share a past neither of them is proud of, adding a new level of emotional family matters to the show's already impressive balance of teen and adult storylines. "Thematically, it just made sense that if everyone grew up in this small town, then the parents would have their own set of baggage with each other," continues Aguirre-Sacasa. "And that's been the gift that keeps on giving." Another upside: All of this angst brings young Mr. Jones and Betty (Lili Reinhart) even closer. And we heart that.
Across town in the high-rent district, the Blossoms ramp up their efforts to pin Jason's murder on Polly, whose escape from a mental institution leads to a search party complete with on-point costuming. "That was something from the pilot we wanted to do, like the Blossoms going on a fox hunt," the EP laughs of the family most likely matching to hunt humans on their estate for fun. "They're like The Purge!"
However, the Blossoms may be the ones feeling like they need to purge when Alice Cooper (Mädchen Amick) drops a baby bombshell at a press conference about her missing daughter. What follows is an unexpected alliance between Cheryl (Madelaine Petsch), Betty and Veronica (Camila Mendes), as well as last-minute change of luck for Polly that Aguirre-Sacasa promises will "100 percent" cause trouble between the Coopers and Lodges. "You will see that in episode 8."
See Also
She takes us inside the mind of her controlling character and reveals her inspiration behind TV's most terrifying mom.
And speaking of last-minute moments, there's a startling reveal at the very end of the episode that we won't spoil. But just keep a close eye on someone's closet. There's an item in there "that plays an even bigger role in the next episode," hints Aguirre-Sacasa. "We learn why [this person] has it and what they do with it…and it's pretty dark."
In a town where twins stage fake deaths, gang members send snakes as threats and teachers educate students in backseat lessons? We'd expect nothing less.
Riverdale, Thursdays, 9/8c, The CW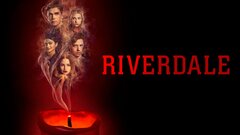 Powered by