'Riverdale' Star Lili Reinhart's Connection to Her Character: 'I Am a Betty'
In the CW's hot new drama Riverdale, Lili Reinhart stars as all-American teen Betty Cooper. We recently spoke with the actress about the challenges of breathing life into a formerly two-dimensional character and the way that Lili hopes to turn Betty into an inspiration for teens.
In the Archie comic series, Betty Cooper is the ever-perky blonde who forms one leg of the Archie-Betty-Veronica love triangle. "They're the iconic love triangle with the sugar and spice," says Reinhart. But when executive producer/creator/writer Roberto Aguirre-Sacasa and super-producer Greg Berlanti (Arrow, The Flash, Supergirl) envisioned their dark new series, they infused the series' heroines with depth and drama.
"There's more going on in Betty's life than just Archie," laughs Reinhart. "In the comics, Betty and Veronica's whole worlds revolved around Archie, and every other day Archie would choose between each girl. That's very much not our show. These girls have other things going on in their lives besides Archie."
RELATED: Sign up for TV Insider's Riverdale Newsletter
And a lot of what's going on in Betty's life is complicated. "Our show is very dark. It's very twisted and moody and complicated. These characters that you always see in such a bright light in the comic books, our show shines a light on the bad parts of these characters, their struggles and their problems."
And with Betty, Reinhart wants to show the sorrow and sadness behind her character's smile. "With Betty, who's known and seen as being the perfect girl and the perfect girl next door, she's always bright and happy. Our version of Betty is much more complicated than that. Betty is dealing with a lot of anxiety and just dealing with her overbearing mother, and her parents who are fighting constantly, and a troubled older sister."
Betty has a very complicated thing going on with her mom, Alice, played by Twin Peaks alum Mädchen Amick. "It's an ongoing battle," reveals Reinhart. "Alice Cooper is very overbearing and has a vendetta against Archie and Veronica and Cheryl Blossom; she thinks that they're evil and only out to get her daughter."
Reinhart reveals that her understanding of some of Betty's challenges comes from her own personal struggles. "As a person who suffers from depression and anxiety myself, I know that it's important that we shine a light on it. The pressure to be perfect can break a person on the inside."
Reinhart continues, "I'm like Betty in the sense that I think there's a lot more going on underneath than meets the eye. I think Betty is a very loyal friend and I like to consider myself to be the same way. Betty struggles with a lot of anxiety on the inside and, like I said, I deal with mental health issues and am an advocate for mental health awareness."
And while Reinhart admits differences between herself and Betty, she can't help but be her character's No. 1 fan. "I think Betty can do no wrong in my eyes," gushes Reinhart. "I'm truly blessed to play a character that I love so much. I think she's just so innocent and so sweet and good-hearted. I like to believe that I am the same way, but obviously, I think Betty can do no wrong and I don't feel the same way about myself. People say, 'Are you a Betty or a Veronica?' I am a Betty. I really am!"
Riverdale, Thursdays, 9/8c beginning Jan. 26, The CW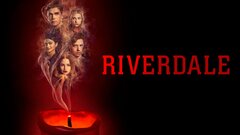 Powered by