'Riverdale': KJ Apa on Archie's Big Decision (VIDEO)
Things haven't exactly been going Archie's (KJ Apa) way on Riverdale, but at least he came to a bit of a decision with his extracurricular activities: he opted to pass on being captain of the football team and give more of himself to music.
"We're finally seeing him make a decision," Apa tells TV Insider. He notes he can relate to his character's indecisiveness, but the choice was a good one: "I think it's good, because now we finally know the trajectory of the character and what he's going to pursue. I think music for him, at the moment, is his thing and that's what he's going to be working at."
See Also
TV Insider has gathered a list of our favorite TV gingers. These actors and actresses rock red hair on screen, whether they've dyed their tresses or it comes au natural.
Previously, on the show's Vancouver set, Apa told reporters that Archie's split loyalty was something the two had in common.
"Reading the pilot, when I was just about to start shooting, something that stood out to me was he's struggling between music and football. When I was in school, I had to decide if I was going to do music—because I was on a half scholarship at school—and rugby," he recalled. "Rugby was a big part of my life for a while, and I had to stop because of acting. So I had three things that I was just like, what's going to happen? I had to stop playing rugby because you can't play rugby and act as well, so I was forced to stop doing that. My dad loves rugby, and he was gutted to have me not play anymore, after playing my whole life. That was something that I could easily relate to with that. That was probably the biggest similarity between myself and Archie."
Riverdale, Thursdays, 9/8c, The CW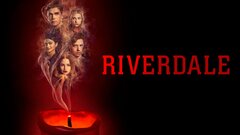 Powered by