What's Worth Watching: Indulging in the Story Behind 90210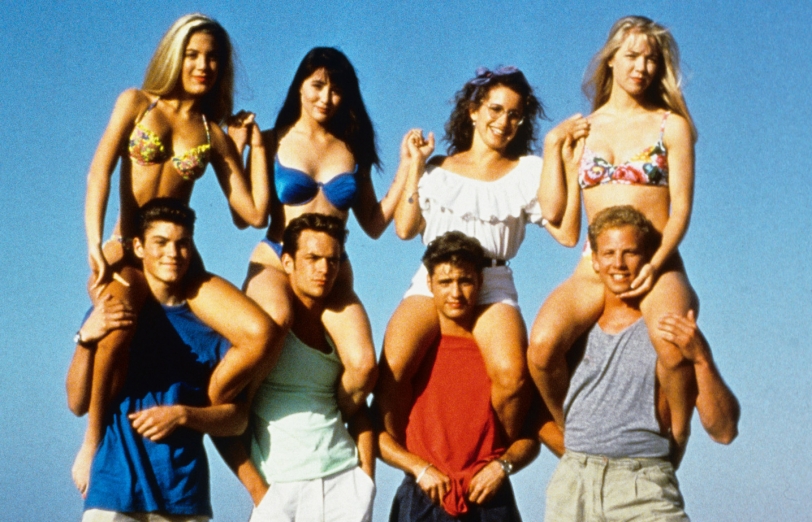 The Story Behind, "Beverly Hills, 90210" (Friday, Feb. 6, 8/7c, POP)
From the tell-tale guitar chords of composer John Davis' theme song to the last dance at Donna and David's wedding, the '90s were Beverly Hills, 90210. Find out everything you were afraid to ask about the teen soap that put sideburns on way too many high-schoolers in this hour-long look back at how uber-producer Aaron Spelling revitalized his own career, gave the Fox network an identity, and created a stable of insta-stars almost overnight.
Featuring some of the show's former writers and producers, as well as Fox execs who were around back in the day, the episode also looks at the backstage dramas and showdowns as Shannen Doherty, Jennie Garth, Tori Spelling, Brian Austin Green, Ian Ziering, Jason Priestley and Luke Perry went from nobodies to international icons. Back then, they were scandal magnets; now, half of them have gone dancing with the stars. And we still love 'em like a Peach Pit Mega Burger with cheese!
The teaser mainly revolves around close-up shots of the characters brooding intensely, occasionally cut with quick action shots and sweeping vistas of the bleak, industrial California setting. The all-too-short series of clips reveals very little about the story in the upcoming season, but it's enough to pique the interest of anyone who has been wondering how Vaughn, Farrell, Kitsch and McAdams will stand up to the highly acclaimed performances of Season 1 stars Matthew McConaughey and Woody Harrelson.
The four leads in Season 2 will span both sides of the law. Rachel McAdams plays Ventura County Detective Ani Bezzerides, Taylor Kitsch is California Highway Patrolman Paul Woodrugh and Colin Farrell plays an ethically compromised LA County detective named Ray Velcoro. On the other side, Vince Vaughn plays criminal and businessman Frank Semyon. The four characters become intertwined during a high-stakes investigation that begins with a crime scene discovered by Kitsch's Woodrugh.
Watch the video to prepare for more True Detective and to find out just how forcefully four Hollywood A-listers can stare into a camera.