Naya Rivera Goes from Glee to Devious Maids Naya Rivera goes from Glee to Devious Maids
Rivera will play a new maid named Blanca.
Congressman's Downton Abbey office prompts a call for an ethic investigation
The watchdog group Citizens for Responsibility and Ethics in Washington has asked the Office of Congressional Ethics to probe whether U.S. Rep. Aaron Schock of Illinois received his free Downton Abbey-themed office makeover as part of a lobbying gift.
Watch Jon Hamm's NBC promo for Red Nose Day
The "Mad Men" star explains the UK charity telethon, which the Peacock is bringing to the U .S.
Katy Perry: I had to go through "many committees" for every aspect of my Super Bowl halftime show
"With the NFL, I have to be accountable to several levels of red tape," she tells Elle. "There are many committees I have to go through for my costumes, the budgets of my show, every interview — everything, I have to report to somebody. So I am no longer the boss; I have to relinquish that control."
Coming to CW: Cheerleader Death Squad
Desperate Housewives creator Marc Cherry and former SVU executive producer Neal Bear are behind the drama pilot about a CIA agent who becomes a teacher at a D.C. prep school, where he trains his students in the world of espionage.
Empire books Jennifer Hudson and Rita Ora
They'll guest on the Fox series, but no details of their roles have been revealed. PLUS: Did Diddy ban his son from Empire?
Is Masterchef Junior more sympathetic to white male contestants?
Gordon Ramsay's cooking competition perpetuates certain gender and racial norms, according to Caroline Framke. She says on the Fox show, "white boys more consistently get the message that they can succeed. They can embrace their ambition and run with it, while girls and minorities have to navigate their ambition through existing roadblocks of subconscious bias." PLUS: Are you part of a Masterchef Junior betting pool?
Mary Steenburgen: I could've easily done a few years of Justified
"I'm not sure my body would have been too happy about all the hours," she says of joining a show as it's winding down. "But I was sad to say good-bye to everybody, and to my character. At the same time, it was a very heightened moment because every scene meant so much to everyone. So in a funny way, it was perfect for me."
A dance critic defends Katy Perry's "Bad Left Shark"
"The anatomy of those costumes surely makes it a grueling task to even lift your arms," notes Rebecca Ritzel. "The eye-screens in the sharks' mouths are so high up compared to the arms that the performers inside must be hunched over." PLUS: You can soon buy the Left Shark costume.
Parks and Recreation's Ron Swanson: Masculinity relic or role model?
What will be the legacy of Nick Offerman's iconic character? Jason Diamond thinks Swanson is "a modern-day Archie Bunker: thickheaded, unable or unwilling to accept change, and oftentimes ignorant. He's a caricature of a certain breed of man that is becoming more obsolete with each passing day; some are like him, others think they are. For his part, Swanson has characterized masculinity in the best way possible: by making us laugh."
Dancing with the Stars boss doesn't think Len Goodman will exit after next season
"He says, 'Let's see how it goes,'" says exec producer Rob Wade. "It depends on the health of his mother and how he feels personally about the travel. There's a good chance he might miss a lot of all next season, but I don't know though. I think there's a chance he'll decide to come back next spring when Dancing with the Stars in the U.K. is not going on."
Zooey Deschanel says pregnancy hasn't affected her New Girl role
"It's been pretty easy to hide in costumes so far!" she tells E! "And we only have about four episodes left in the season, so we're doing pretty well." PLUS: Deschanel wore a "Swuit" to cover up on tonight's episode.
Craig Ferguson is writing and producing a drama — he's not interested in another talk show
"I don't really want to do another talk show," says Ferguson, who's working on a female detective drama script for Lionsgate TV. "I mean, I should never say never. But I want to look at everything else."
How Jimmy Kimmel's "Mean Tweet"-ers reacted to musicians reading their tweets
Some complained that Kimmel used old tweets in last night's bit. In fact, the anti-Sia tweeter has since become a Sia fan.
Steven Yeun: The Walking Dead made me a sex symbol — that rarely happens for Asian-American men
Yeun admits a role like Glenn is almost unheard of on TV for an Asian-American man. "I've gotten to transform over time this character and he's grown so much," he says. "To play comic relief in the beginning, to play 'plucky'—that was the adjective to use—and now, to be considered a romantic lead or a leader, I've been very fortunate to play that entire gamut. Even to speak on a further level, to be an Asian-American male and play that has been fantastic." PLUS: Yeun tells Conan: Not all Asians look alike.
NCIS boss tells how the show keeps fresh after 12 seasons
Says exec producer Gary Glasberg: "I feel like, when the day comes that those ideas are slower in coming, then we'll know that we have to start to think a little differently. But everybody's still running on all cylinders, and the enthusiasm and excitement are there. It's really a treat."
Power Rangers star released from jail
Ricardo Medina Jr., arrested in the stabbing case of his roommate, was released after the D.A. opted not to file charges, at least for now.
Ian Ziering: I couldn't find a network to air my planned Beverly Hills 90210 dinner reunion show
For the 20-year anniversary of 90210 in 2010, Ziering pitched to networks a show of the cast chatting about their past over dinner at his house.
Ex-Tonight Show with Jay Leno writer writes a Monologue book that disses Conan O'Brien
"He has been on the air for 22 years, but he still has the same nervous tics he had in 1993," Jon Macks says of the "Conan" host in his book, "Monologue: What Makes America Laugh . . . Before Bed."
Chicago Fire kicks off its crossover with Chicago P.D.
What will happen to the two NBC shows' central couples?
Charlie Sheen spotted eating with his bare hands in a Washington, D.C. restaurant
The staff at an upscale restaurant was asked to remove his silverware because he was reportedly "banging it on things."
Mistresses adds The Client List's Rob Mayes
He'll develop a bromance with Brett Tucker's character.
2 more Boy Meets World alums are coming to Girl Meets World
Trina McGee, who played Shawn Hunter's girlfriend, and Blake Clark, who played his father, will appear in a Season 2 episode.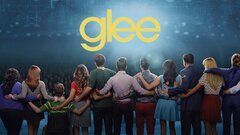 Glee
where to stream
Powered by