John Oliver will Ignore the 2016 Presidential Election on Last Week Tonight's 2nd Season John Oliver will ignore the 2016 presidential election on Last Week Tonight's 2nd season
Oliver plans to have more guests in Season 2, which will have 35 episodes, up from Season 1's 24. As for the 2016 presidential election, he says, "I'll think about that in 2016 — I couldn't care less right now. I truly believe that the 2016 election is what the news likes to think about when it doesn't want to think about anything. There's no merit in it."
The Big Bang Theory is devoting an episode to Mrs. Wolowitz and her voice, Carol Ann Susi
Howard Wolowitz will deal with shocking news about his mom on the Feb. 19 episode.
Report: CBS may buy part of NFL Network
After partnering with NFL Network for "Thursday Night Football" last fall, CBS is poised to buy a 40% stake in the 11-year-old cable network, according to The Big Lead.
Showtime's Billions casts Malin Akerman as Damian Lewis' wife
The former "Trophy Wife" star will play a nurse from humble beginnings whose married to Lewis' billionaire character.
See Arrow's Brandon Routh in his Atom costume
Routh is also set to play Atom on The Flash.
AMC fast food wars drama to tackle the post-World War II hamburger chain boom
"Fast Boys" will be set in San Bernardino, California, where McDonald's was founded in 1955.
'90s commercials gets the Too Many Cooks treatment
This fake parody of '90s kids ads take a horrific twist.
Colin Quinn's Cop Show web series will spoof police dramas, with Jerry Seinfeld guest-starring
The former "SNL" Weekend Update host is creating and starring in a satirical take on the making of a NYC crime drama for Lexus' L/Studio broadband channel. He'll be joined by guest—stars Amy Schumer, Michael Che and Jim Gaffigan, as well as Seinfeld.
Congressman with a Downton Abbey-inspired office denies ever watching the show
U.S. Rep. Aaron Schock (R-Illinois) finally addressed a Washington Post report about his "Downton" office, telling NBC News' Luke Russert he's never seen the show. PLUS: Why be ashamed of Downton Abbey?
Meet the stars of Oxygen's Funny Girls female standup reality show
"Funny Girls" will follow six comediennes as they try to make it in L.A.'s male-dominated comedy industry.
Jane the Virgin boss explains last night's shocking reveal
"That was planned out in our first week in the writers room," says showrunner Jennie Snyder Urman.
Oscar nominees Reese Witherspoon and Amy Adams gush over Girls
"Lena Dunham is amazing," says Witherspoon. "I honestly think that she has changed the way we see women on film for the rest of time."
Rosie Perez blames Lifetime's Whitney biopic for Bobbi Kristina tragedy
"It must have hurt her deeply to watch that," Perez said on The View. "We forget these people are human beings. We put them into the tabloids, and we forget they're human beings."
Puppy Bowl XI attracts 2.8 million viewers
The Animal Planet event was also the top non-Super Bowl event on social media on Sunday.
Kanye West will perform twice at Grammys
He'll perform solo and in a collaboration with Paul McCartney and Rihanna.
How The Bachelor editors threw a Crazy Kelsey curveball
Last night's episode was edited "brilliantly," says Kate Dries. "The Bachelor's crack team of editors did a great job working their way up to making her seem totally nuts," she says. PLUS: The strategic power of the fake panic attack.
Watch Jimmy Fallon become Michael Keaton's puppet
During a "Tonight Show" commercial break, Fallon sat on Keaton's lap to try a ventriloquist act.
Amanda Plummer joins The Blacklist
She'll play a woman who discovers her life is a lie.
Fox News responds to Lindsay and Dina Lohan's defamation lawsuit
"We will defend this case to the fullest," a Fox News spokesperson says of the cocaine allegation. "The remark about which Lindsay and Dina Lohan complain was made on live television by a guest nearly a year ago. We removed the segment from our archives altogether last February and also apologized on-air."
Sister Wives husband divorces his 1st wife to marry a younger wife
Kody Brown secretly divorced his first wife, Meri, last fall, according to documents obtained by RadarOnline. He then applied for a wedding license to marry his 4th wife, Robyn.
IFC interested in Denis Leary's Uncle Chubby hockey comedy
IFC is close to picking up the comedy about a group of 20-something hockey-playing friends.
Oxygen gets into graffiti tonight with Street Art Throwdown
Famed street artist Justin Bua stars in a reality competition that pits graffiti artists against each other throughout the streets of L.A.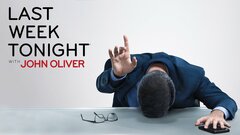 Powered by