Mac and Jack Head to the Aloha State for the 'Hawaii Five-O'/'MacGyver' Crossover
That earthquake rumbling you hear? It's the cheering of fans excited for Hawaii Five-O's long-awaited crossover with freshman actioner MacGyver. Executive producer Peter Lenkov—creator of both CBS series—had a herculean task tackling simple logistics to get MacGyver leads Lucas Till and George Eads (above, left) to paradise to film with H50's Daniel Dae Kim and Grace Park (above, right). "Jack and Mac are in almost every scene of MacGyver, so the idea of having to shut down, fly them to Hawaii, shoot a few days and still keep MacGyver running in Atlanta was really the biggest hurdle," Lenkov says.
See Also
The, stars of the new CBS hit, discuss living up to an iconic TV franchise and their characters' bad luck with women
Both crews show up for a humanitarian mission to help out at the scene of the aforementioned earthquake but, of course, things are not that simple. "Something nefarious happens," teases Lenkov. Hopefully, two skilled teams will prove better than one.
Hawaii Five-0/MacGyver Crossover, Friday, March 10, 8/7c, CBS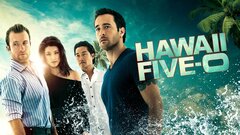 Powered by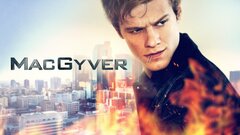 Powered by