'Game of Thrones' Actor Neil Fingleton Dead at 36
Game of Thrones star Neil Fingleton, has died from heart failure at 36, The Guardian reported.
Fingleton as Britain's tallest man at 7'7″ and was best known as Mag the Mighty on Game of Thrones. He also played roles in X-Men: First Class and Jupiter Ascending.
His agent Kenneth Earle told Sky News he was a "gentle giant."
He said Fingleton was "very polite, respectful and a nice guy" as well as being a "good actor."
Fingleton was born in Durham, England, in 1980, and decided to attend high school in the United States after participating in a basketball camp in Connecticut when he was 16. He played basketball at Holy Name Central Catholic High School, in Conn., graduated in 2000, and was awarded a college scholarship, first playing at the University of North Carolina at Chapel Hill and then at Holy Cross. He played professional basketball for several ABA teams and also for CB Ciudad Real.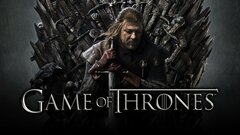 Powered by