'24: Legacy's Ashley Thomas: Isaac Isn't 'Soft' But He Has Love Inside of Him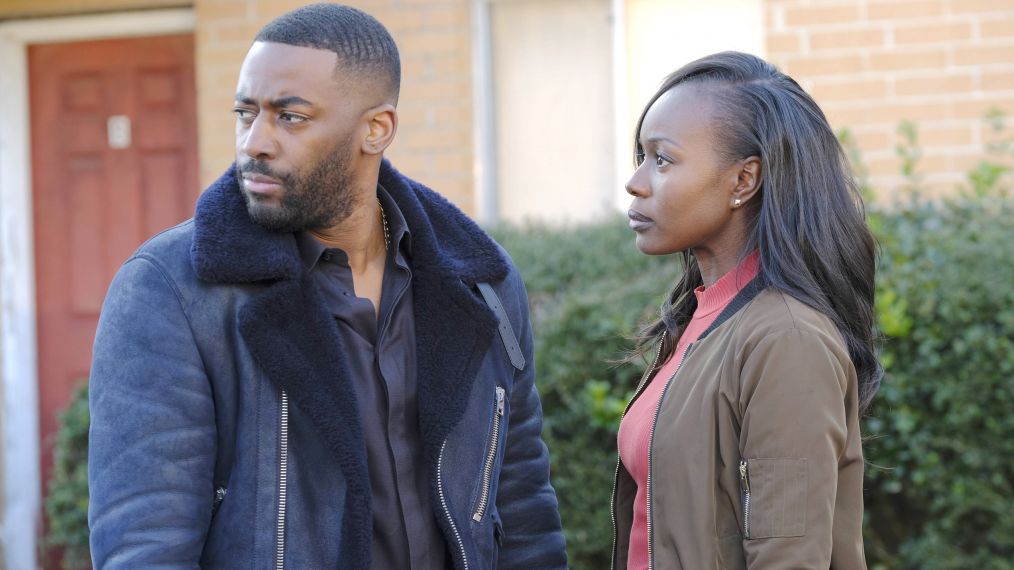 Eric (Corey Hawkins) isn't the only Carter brother in trouble on 24: Legacy—in the last episode, Isaac (Ashley Thomas) was able to survive a near-coup (thanks to a heads up from Anna Diop's Nicole) of his business.
But in many ways, that's the least of Isaac's issues, as he struggles with having his ex-girlfriend Nicole (who is currently married to Eric) back in his life. We spoke with Thomas about the complexities of that love triangle, working with the Legacy cast and his own love for the franchise.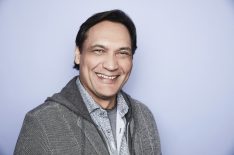 See Also
The legendary actor gives props to costar Corey Hawkins tell TV Insider, 'He's got chops.'
What was your take on Isaac the first time you read the script?
I just wanted to know more of his history, and find out the history between him, his brother and Nicole. There's an interesting triangle. That's an interesting position to play, because there's so much love involved, but so much hurt and pain from, essentially, the two people he loves most in the world: his brother and the former love of his life. There was no real closure; she up and left with his brother. So I was interested in finding this hardened individual. On the outside, he's a leader and he has this sort of business. He's a high-level drug trafficker when he's leading his people, but any time you see him with Nicole, the layers start to peel back and you see the human being. I was curious to know more about him. Typically, you see these characters—it's rare to see the layers and see them love as well as have the other side of the street stuff and the aggression and the survival mode they need to be in to be in this type of work.
How do you think he's handling Nicole being back in his life?
I think [the pain] is always there, and this was just the last thing he expected. They've been gone for some time now. The day they come to see him, he had other plans going on that he was trying to do. I think it's thrown him into a tornado. He's trying to keep a lid on his current relationship and keep that steady and have that under control. And the former love of his life has come back—or not even former, just the love of his life; he still loves her. And then he sees his brother. His own flesh and blood. And he's had a tough year, so he's going through all of these things at once. He's trying to keep a lid on it. The last thing he wants is to have Nicole involved in his business. That environment is not where you would want to have your loved ones, whether you're male or female. There's so many levels to the danger, whether it be your parents, kids, brothers, sisters, wives.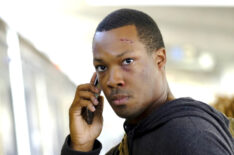 See Also
'It's awesome to tell this story of guys who look unassuming, but are very extraordinary people,' the '24: Legacy' actor says.
Do you think Eric can rely on Isaac?
At the end of the day, family is family. Eric can rely on Isaac, because Isaac's foundation is family and you can only trust your own people. Everything that has gone on, Isaac has still taken Nicole back in for Eric, even though he feels betrayed. He can definitely trust him.
Does he actively try to help Eric at any point later in the season?
Isaac just wants to keep his operation and his business smooth and under the radar and navigate around the authorities and make his money. He doesn't really want to do anything that would get himself in trouble. But at the end of the day, family is family. And those are his fundamental principles. If Eric is in trouble, we'll see how Isaac reacts to that. I think he's a solid family man, but it just so happens he's in this line of work. He's ruthless. But at the end of the day, it's his family that is the most important to him.
See Also
A new action hero follows in Jack Bauer's footsteps on the explosive '24: Legacy.'
Isaac has been in some tough spots so far—including the nearly-fatal setup in the last episode—but how much action have you had to do overall?
Isaac has his fair share of dealings. He has a lot to deal with, actually. There's a lot on his plate, as a person. Just reading it, he has a lot going on. He has extreme moments that are high and low with emotion and movement and action. He's a really interesting character. In the show, he's my favorite character, which is good, because I'm playing him! It's amazing to play such a dynamic, layered person. He's a really interesting individual. There's a lot of people like him, I think, out in the world who have this really tough exterior, but internally, they're—soft is not the word…
Mushy?
I wouldn't even say mushy. There's no mush to him. [Laughs] He has a hard love inside of him.
Did you do any kind of training or prep to play him?
Not really. Just some firearm training, so that…I want everything he does to be as authentic as possible. Just from the way he moves to the environment, just studying that world a lot. But at the end of the day, the streets are the streets, wherever they are in the world. Whether it's London, America or Brazil, there are certain consistencies without.
This is also a cast that appears to really get along. What does that mean to you, to have that kind support in a work environment?
This is like…I've worked with a lot of great casts. This cast, I just get on with every single person. We always want to hang out with each other. I get on so well with Anna, Corey, Coral [Peña, Mariana], Sheila [Vand, Nilaa], Dan [Bucatinsky, Andy] and Miranda [Otto, Rebecca]. We're all on a text and everyone is texting each other all the time. I had dinner with Sheila and Anna last night. For me, it's good, because I'm a long way from home as well. For me, it means, personally, I can get on well with these people, because you can feel lonely out here on the road. The cast is amazing. Corey is amazing. An amazing individual. Everyone's meeting at my apartment, actually. I've got quite a big space with less stuff, so everyone comes around and we'll order food and play board games. It's just fun when you come to work and you enjoy seeing everyone. It makes for a family vibe on set. And we're tight with the writers. I can hit up the writers and our executive producers on the text, and be like, this is going on. Me and one of the writers, Evan [Katz], have a sneaker competition every day. Every day we take a snap of our sneakers! It's not always about work in that way, so you can feel relaxed in the environment and do your best work.
Is there someone you want to work with that you haven't had the chance to yet?
I want to work with Jimmy [Smits, Senator Donovan]. [Laughs] I feel like the juxtaposition of that is crazy—he's a Senator, and he's this high-level trafficker. Their worlds shouldn't really cross, but if they do cross, it would be very interesting. So for me, definitely Jimmy. That could be interesting.
24: Legacy, Mondays, 8/7c, Fox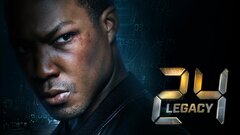 Powered by