'Game of Thrones' Iwan Rheon Scores Role in ABC's 'Marvel's The Inhumans'
From inhumane to Inhuman! Former Game of Thrones star Iwan Rheon—who played bad-to-the-bone Ramsay Bolton until Bolton's newly emboldened wife Sansa Stark sent the character literally and fatally to the dog house in last season's heralded Battle of the Bastards episode—will play Maximus the Mad in the new Marvel/ABC/IMAX collaboration, Marvel's The Inhumans.
Based on comic-book characters created by Stan Lee and Jack Kirby, Marvel's The Inhumans follows the adventures of a superhuman race that first appeared in the Fantastic Four comic series in 1965. ABC's 8-episode drama, set in the city of Attilan, focuses on King Black Bolt, and his royal family, which consists of Medusa, Karnak, Gorgon, Triton, Crystal, Maximus the Mad and Lockjaw. GoT fans, this part might ring a few bells — Maximus is fiercely devoted to the king, who happens to be his brother, but he wouldn't mind a shot at the crown himself, and Black Bolt apparently knows it.
RELATED: Sign up for TV Insider's Game of Thrones Newsletter
"Iwan's ability to be charming, roguish and still completely unexpectedly dangerous were all the different sides we needed to bring the character to life. We're thrilled to have him on board," Marvel TV's Jeph Loeb said in a statement. Scott Buck, the series' executive producer and scribe, added that "Maximus is a complex character — likable, charming, tragic and villainous all in the same moment, and I'm very excited to have someone of Iwan's considerable talent."
Rheon's casting should be great news who loved to hate the sadistic Ramsay because it was such perverse fun to watch the impish-faced actor play the part. GoT fans can also catch the show's former Ygritte, Rose Leslie, steaming up the screen as Maia Rindell in The Good Fight, CBS' The Good Wife spinoff currently streaming on CBS All Access.
Inhumans will debut its first two hours in a 2-week run that begins Labor Day weekend at more than 1,000 IMAX theaters. The series is scheduled for a fall debut on ABC.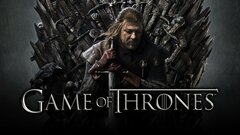 Powered by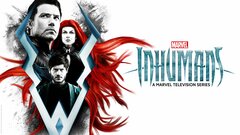 Powered by