Ring of Honor Wrestling COO Joe Koff Talks About ROH's 15th Anniversary, How The Company Has Influenced WWE and More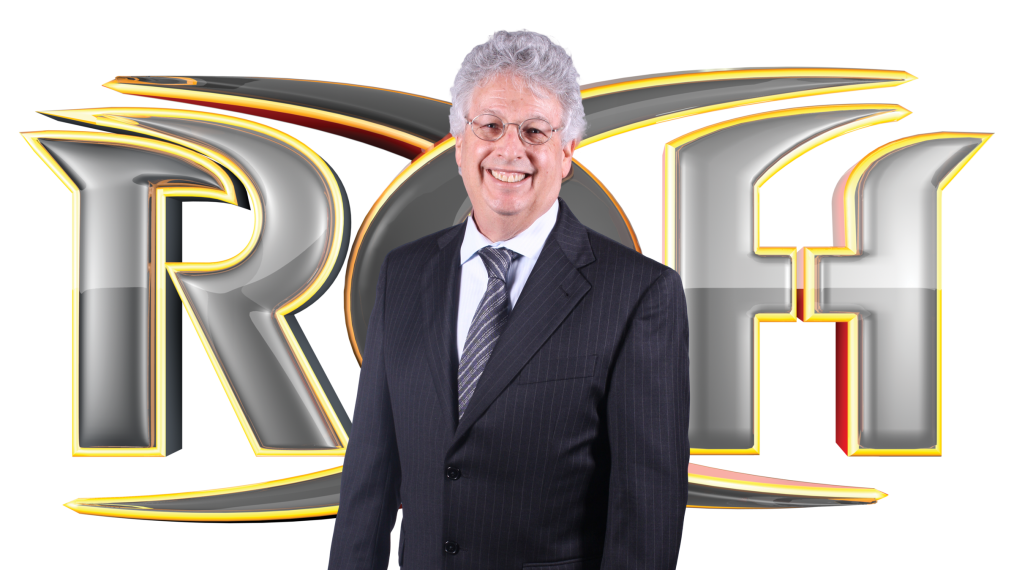 In comparison with Vince McMahon, Eric Bischoff, Paul Heyman and Dixie Carter, Joe Koff has led Ring of Honor Wrestling from behind the scenes—not on-camera. And the company's chief operating officer wouldn't have it any other way. The executive took the reins of the promotion over more than five years ago after ROH was acquired by Sinclair Broadcasting Group.
With the company approaching its 15th Anniversary, Koff reflects on the progress ROH has made and where he wants to see the company go in the future. Here we get to know the man behind one of the most trend-setting organizations within the industry.
I know you have a long history working in television, but how far back does your experience go when it comes to pro wrestling?
Joe Koff: My first TV involvement in wrestling was in Tampa when I was working for WTOG in 1984. Then that was with Championship Wrestling from Florida. I worked with that office. We actually produced the first ever live primetime wrestling event in 1984 called the Battle of the Belts. We did three of those while I was in Tampa. That was my first experience with wrestling from a TV and inside perspective.
When Sinclair acquired Ring of Honor, is that when you came aboard?
It was because of my passion for the industry and the business. I was already working for Sinclair. Ring of Honor is just one of the things I do here. I have other jobs as well. Contextually, I am involved in corporate sales training and development as well.
How were you introduced to Ring of Honor?
It came to me through Gary Juster, who currently works as my promoter. He brought me to [former ROH owner] Cary Silkin. I took a look at some of the YouTube videos. I saw a style of wrestling that was very much akin to the style of wrestling that I felt the Championship Wrestling from Florida exuded all those years ago. A lot of NWA, too. It just made me feel right where a brand was being represented, not necessarily large and looming personalities.
I was very taken by the fan engagement. How into the matches they were. How smart they were about what they were watching and what their expectations were. They were set so high. When that expectation is met from the fans, all of a sudden, the building erupts into spontaneous cheering. I've never seen anything like that, and I've been going to wrestling since the black and white days of the WWF in New York when it was Capitol Wrestling. I never saw that engagement by the fan and the wrestler in the ring to the fan. That was kind of what drew me to this and knew it was the right move for our company, especially creating content. That is why we actually got involved with Ring of Honor. We are the largest owner and operator of television stations in the country and its content. It's content that is fitting a lot of our kinds of stations.
What are you most proud of when it comes to the growth of Ring of Honor?
I think what I'm most pleased about is the growth of our product over our tenure of ownership. There is continuous growth and upgrading and creating a cultural environment where wrestlers are choosing us over other promotions. Where people are feeling the warmth and nurturing and collaborative state that we are offering within our company. I'm also proud that we have become part of the wrestling narrative in 2017. It started in 2014 and 2015 a little bit more. It's hard not to include Ring of Honor into the wrestling conversation. That is a great compliment, [and is] the result of the incredible work everyone at Ring of Honor has done over the years.
The way the landscape of pro wrestling is today has changed with technology. Many companies are finding new revenue streams with internet pay-per-views and other opportunities to reach fans. Do you find it more challenging now to separate yourselves form the others in the marketplace with this trend? Do you find the direction WWE has taken with NXT, the cruiserweight series and other shows makes it even harder to keep talent?
I think that we are responsible to a great extent for the growth of WWE with NXT, the cruiserweight division. There is no question that I believe that our growth has spurred their creativity and their company to create brands that are similar and compete with ours. I'm not saying they think about us all day long in their boardroom, but it's apparent. It's apparent by the style of wrestling that NXT does and the kinds of performers they are putting in the cruiserweight division and on their other shows. I just think it's complementary. We have always been focused on what we do. I've never looked beyond Ring of Honor. Ring of Honor is what we specialize in and has a specific core. And it is our job to preserve that core. At the same time, it's our job to stimulate the progress of the company. I think we've done that. I think the fact wrestling is in a high-point right now in a sense. Wrestling is in a good spot right now, and I think that is because there are a lot of great people wrestling. They are young guys, agile guys and have a tremendous amount of skill and belief in their craft. That is coming forward, which is why I'm thrilled with what the space is doing right now as far as presenting a superb product to the fans.
While management from other companies put themselves on television and have become personalities on their shows, you have remained in the background. Has there ever been talk about making you more visible to ROH audiences onscreen as a character?
It's never been my thing. I can't get in the ring gracefully. I also don't want to be that guy. Ring of Honor is a brand and style of wrestling. It's all about the wrestlers. It's not all about me and what I've brought to the table. My job as the COO is to provide a culture and a framework for a company so we can grow as a business. I say that with all due respect to Vince, and I have all the respect in the world for what he and his family have done. With Dixie, it seemed she wanted to be part of the show as well. Ring of Honor is a business to us. It's an operating unit and business within Sinclair. Our business happens to be wrestling. We have different operating units inside the company. We are a content provider and operate it like a business. I think I like that role better. I mean, I'm also not a big guy. What am I going to be doing in the ring? I don't think it was conscious decision to buck the trend of having an authority figure on TV, but it's more about the business fundamentals and where I want to see the business going. There are plenty of personalities in the ring. They certainly don't need me.
A lot of fans found it interesting that the Hardy Boys will be part of the Supercard of Honor and seeing Matt Hardy on the big screen at Final Battle. Has there been any recent conversations now with the changing of the guard at TNA about your company working with them? You also see Cody Rhodes on both shows now, so it's a unique situation the way the environment is right now.
I think what you are seeing with Cody, for example, where he has done some shows for them. However, he has been fairly exclusive to us from a television and domestic standpoint over the last two or three months.
That Hardy Boys and Young Bucks angle was born because of them. It all took an organic path that ended up on our channel and hopefully back to TNA. I think it's a start. I think we are taking a look at it thinking, 'How does this work? How would this work?' Because this was talent-generated and not creative-generated by the office, I think it has an organic feel. When that video came on in the Hammerstein Ballroom in December at Final Battle, it was one of those Joe Koff Ring of Honor moments I will never forget. It was palpable. They had to process seeing Matt Hardy on the screen wondering why he was there. The reaction was amazing. I think that goes back to what is special about Ring of Honor—the ability to still surprise. We are really not influenced by the outside world. We stick to our guns. We have a tightknit group that are able to keep secrets for the most part. I think it helps. I'm proud of that.
Being open-minded has been very important within this industry today. You are seeing companies working together in innovative ways. The Hardy Boys and Cody Rhodes are getting the opportunity to do what they are doing because ROH and TNA are giving them the freedom to do so. I think it's a win-win for everyone.
I had no issues with the old management at TNA, but there is no question with the new management that they seem to be more open to working cooperatively in this space. That is always good. It's good for the business.
Given the 15th Anniversary of Ring of Honor with veteran Christopher Daniels going for the Ring of Honor championship and new stars being cultivated, from your perspective, what are some goals you have set for Ring of Honor for the next year and moving forward?
One of my goals has been, and continues to be, bringing our product beyond our own distribution network. One of the things I enjoyed about Destination America's deal was it was one-time and same time all across the country that someone could watch Ring of Honor. In-pattern viewing is important.
I want to find another vehicle. Comet brings us close to that, and we are proud of our partnership with them. However, I want to see about getting a more national and international distribution network. I want us to continue expanding internationally. We had an amazing event in England in November. I would like to go back there in 2017 and extend that to other countries. We have a clearance in Portugal on Sport TV. I'd like to expand our presence and brand. I want to continue to attract and retain the talent we have been able to do. I want to continue giving the fans a greater experience, so every time they come to a Ring of Honor show, they can remark to themselves that they never thought the last show could be any better and this one beat it. That is what drives me.
Ring of Honor TV can be seen in syndication through Sinclair Broadcast Group affiliates, online and Wednesdays, 12am/11c, Comet TV.
Ring of Honor's 15th Anniversary show airs Friday, March 10, 9/8c, Pay-Per-View