ABC Casts First Black 'Bachelorette'
In the most dramatic turn of events in The Bachelor history, ABC has cast its first African-American bachelorette. [Spoiler alert: Stop reading if you don't want this season of The Bachelor to be ruined.]
Rachel Lindsay, considered a frontrunner on Nick Viall's season of The Bachelor, will be be the next Bachelorette. The 31-year-old attorney from Texas has captured the hearts of #BachelorNation throughout the season, with many hoping she would win the competition or, as a consolation prize, become the next bachelorette.
Variety reports the announcement was supposed to be made after Monday night's episode, but spoiler site RealitySteve.com scooped the network. The official announcement will air during Monday's Jimmy Kimmel Live!. The show's creator, Mike Fleiss, has been dropping clues about the historic announcement since last week.
I have just received approval to make an historic announcement in the coming days regarding #TheBachelor !!!

— Mike Fleiss (@fleissmeister) February 7, 2017
This historic, history-making announcement regarding #thebachelor actually doesn't involve #thebachelor …

— Mike Fleiss (@fleissmeister) February 11, 2017
ABC and Bachelor/Bachelorette producers have faced intense scrutiny over the franchise's lack of racial diversity. Lindsay's selection as the bachelorette will mark the first time an African-American contestant has led either series.The Bachelor is in its twenty-first season, while The Bachelorette has aired 12 seasons. In January of 2016, Bachelor Fleiss told reporters he was actively looking for a woman of color to lead the show.
Fans of the show were quick to show support for Lindsay on Twitter.
@fleissmeister thank you so much for making Rachel The Bachelorette!!!!!!! I WILL WATCH IT NOW. Well done. FINALLY

— Layla K (@layla_keary) February 14, 2017
What I like about Rachel is that she's fully in to the process. Her time on #TheBachelor doesn't feel like an audition for the bachelorette

— courtney (@courtsthoughts_) February 13, 2017
I am so happy!!!! First black women ever to be the bachelorette and she from Dallas!!!! Represent! 😭😭😭😭👏🏾👏🏾👏🏾👏🏾 I LOVE RACHEL!!!

— Desiree (@DezDezBlack) February 14, 2017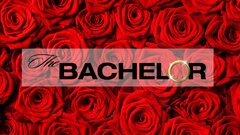 Powered by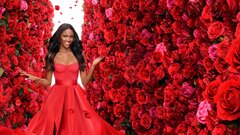 Powered by