'The Bachelor': 5 GIFs That Sum Up Why We're Sad AF Alexis Is Gone
We get the premise: Each week a few women, whose names we barely remember, are sent packing by our handsome bachelor (Nick Viall). In the end, one lucky(?) woman walks away with a Neil Lane sparkler, a rose, and her man. But every once in awhile, there is a nameless face, who isn't nameless at all, that steals our hearts. On this season of The Bachelor, that bachelorette was the 23-year-old aspiring dolphin trainer from Secaucus, New Jersey: Alexis Waters.
See Also
Nick Viall may have a type, but she better not expect roses after all of this.
Alexis wasn't your average The Bachelor contestant—by "average" we mean a universally attractive twenty-something with an ambiguous job title and no discernible personality (okay, so 1 out of 3 ain't bad). She rolled up to the mansion on night one in a dolphin/shark costume, greeted Nick with the most frenetic energy she could muster and rode that high right through to this week's episode. From her fear of Nicholas Cage and aliens to her boob-iversary, we learned more than we needed to know, but all that we wanted to know about fun-loving Jersey Girl. (If this is what being a Jersey Girl means, sign us up.)
This season of The Bachelor just won't be as fun without her, but next season of Bachelor in Paradise better include her.
Take a look back at our favorite Alexis moments, summarizing in these GIFs.
1. That one time she thought a shark costume was actually a dolphin costume

2. The time she used a Mardi Gras mask to spoof Game of Thrones

3. When she let the other women at the Rose Ceremony know she was the H.B.I.C.

4. When she summed up a date with a little shimmy

5. When she showed expectant moms everywhere to take advantage of their bumps

We'll miss you, Alexis, but keep on dancing.

The Bachelor, Mondays, 8/7c, ABC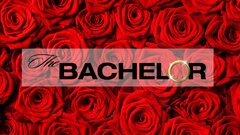 Powered by