Zachary Quinto Won't Return for Heroes Reborn Zachary Quinto won't return for Heroes Reborn
Quinto tells Buzzfeed he won't reprise his villain role as Sylar in the NBC miniseries, saying, "I just felt like I didn't want to go back to it."
Viola Davis calls out Hollywood's lack of diversity in accepting her SAG Award
The How to Get Away With Murder star's touching acceptance speech brought the audience to their feet. "When I tell my daughter stories at night, inevitably, a few things happen," Davis said. "Number one, I use my imagination. I always start with life, and then I build from there. And then the other thing that happens is she always says, 'Mommy, can you put me in the story?' And you know, it starts from the top up."
Orange is the New Black wins best comedy ensemble at SAG Awards, ending Modern Family's 4-year streak
Netflix was the big winner on Sunday night, taking home three awards, including acting prizes for Kevin Spacey and Uzo Aduba.
Savannah Guthrie gets 3-year Today extension, will interview President Obama on Super Bowl pre-show
Guthrie succeeds Matt Lauer, who interviewed the president for NBC's last two Super Bowl pre-shows.
Breaking Bad has won its final award
Sixteen months after its series finale, the AMC series was presented Sunday with the Producers Guild of America's top drama prize.
A new animated Jetsons movie is in the works
The futuristic '60s animated comedy was already remade as a motion picture in 1990.
True Blood's Rutina Wesley is going blind for Hannibal
Wesley is joining Season 3 as a blind woman who romances The Tooth Fairy.
Martin Scorsese's HBO documentary on Bill Clinton stalled over creative control with the former president
According to the NY Times, the former president wanted more control over the final version of the film. Meanwhile, HBO says: "It's not happening soon but that doesn't mean it's not going to happen."
"There's too much damn TV": 1,715 TV series aired in 2014, 352 of which were scripted
"There are 352 scripted series on primetime and late-night TV," notes Kevin Fallon. "That means there are 352 original comedies and dramas with actual narratives and writing. 352 series that are fully staffed with writers and actors and directors. 352 series that are competing for Emmys and Golden Globes and SAGs and—even more importantly—your attention."
Shaquille O'Neal's truTV sitcom script contains jokes about ISIS, crack and farting
TMZ got its hands on the Shaq Inq. script, based on the NBA legend's real-life business career, and found that it'll contain lowbrow adult-oriented humor.
NBC orders Roma Downey's flawed guardian angels drama and Amy Brenneman's medical drama
The Touched by an Angel alum and her husband and producing partner Mark Burnett are behind another spirituality-based drama, Unveiled, about flawed guardian angels who help people in crisis. Brenneman's "Heart Matters" is inspired by the life of Dr. Kathy Magliato, one of the rare female heart-transplant surgeons.
Boardwalk Empire items are up for auction, including Richard Harrow's mask
You can also buy Angela Darmody's paintings and the HBO Al Capone's mandolin.
IFC cancels The Birthday Boys
Bob Odenkirk's sketch comedy series lasted for two seasons.
Watch Conan interview American Sniper Chris Kyle
The former Navy SEAL who's the subject of Clint Eastwood's blockbuster movie appeared on Conan in February 2012, a year before his death.
John Stamos will play a grandfather for a Fox comedy pilot
Stamos will play a version of himself, a longtime bachelor who discovers that he's not only a father but a grandfather. PLUS: "Full House" cast reunites to sing the show's theme song for its creator.
From a 2015 perspective, Chandler Bing on Friends is very cringe-worthy
Matthew Perry's character's views on women and gays are the worst thing about watching Friends these days, says Ruth Graham. "Of all the aspects of Friends that seem trapped in the past," she says, "Chandler Bing is the most agonizingly obsolete. Once he may have seemed coolly sarcastic, the gang's designated 'funny one.' But through the eyes of a 2015 viewer even vaguely cognizant of modern gender politics, he's also the cringe-worthy one."
John Oliver's Last Week Tonight inspires legislation in Washington state
In response to Oliver's FCC segment, a Washington state senator has introduced a bill that would allow residents to testify over the internet.
Emily VanCamp: Revenge fans are angry after her real-life boyfriend was killed off on the show
"Our fans are angry," she says of Josh Bowman's on-screen death. "I mean, you know, it was something that was discussed a while back, and it was a way to move the story forward. And you know, we lose people on this show. It's brutal and it's awful because we all love each other and we really do get along, so it's just brutal."
Nick Offerman is no longer sporting a mustache
The Parks and Rec star was spotted at Sundance over the weekend now wearing a "chin strap" on his face. PLUS: Watch Offerman's Super Bowl NASCAR ad.
A 1978 episode of The Rockford Files predicted Google and Facebook
A 4th season episode of the classic series features a storyline about the possibility of corporations using computers to gather personal information on everybody.
Starz's teases Patrick Stewart's Blunt Talk
The Seth MacFarlane-produced comedy from Bored to Death creator Jonathan Ames stars Stewart as an eccentric American cable news talk show host and Richard Lewis as his therapist.
James Corden crashes The Late Late Show with guest-host Judd Apatow
Watch the future Late Late star try to take notes from the movie comedy king.
Fake dating app will match people based on binge-watching habits
Introducing Watchr, from the folks at Upright Citizens Brigade.
Mindy Kaling becomes invisible for a Super Bowl ad
Check out the teaser for Mindy's Nationwide commercial.
SNL did a dead-on spoof of The Bachelor
On "Farm Hunk," Blake Shelton as The Bachelor farmer said, "Tonight I have to send three of them home. Probably the two black girls plus the curly-haired ones."
Why are Sherlock stars dressed in Victorian costumes?
Set photos from the Christmas special reveal that the BBC series may be going back to its 19th-century roots.
Ray Donovan adds an ER alum
Former ER chief of staff Leland Orser will recur next season as a priest.
Alec Baldwin's memoir is coming in fall 2016
Nevertheless promises to candidly cover everything from marriages to 30 Rock.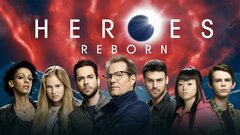 Powered by