David Otunga on Juggling His WWE Career While Pursuing Acting
When David Otunga was growing up in the 1980s, he had two goals: The pro wrestling fan wanted to be a WWE superstar and to be in movies like Sylvester Stallone.
Now the 36-year-old can say he has done both. His career in the ring led to tag team title runs and appearances on WrestleMania. He has since transitioned to commentating for SmackDown Live. Otunga made his feature film debut in The Call, a WWE Studios film starring Halle Barry and other established Hollywood names.
The role led to more opportunities for the performer, who has attended acting school from high school all the way through college. He would come home from the road with WWE and use his one day off to go to a class to hone his acting skills. Otunga took time off from this pursuit to spend time with family, which includes his fiancée Jennifer Hudson and their son David, Jr. Much like others who wanted to work in film and television, he's found that having WWE superstar on his résumé can be a double-edged sword.
"I talked to Dave Bautista on the Guardians of the Galaxy set, and he was saying how it was interesting that WWE doesn't necessarily translate right to Hollywood because they are acting like he doesn't have any credits," Otunga said. "This guy is a six-time world champion and has main-evented WrestleMania. They don't get it. That's the same way for me. There was also the stigma I would face that, 'Oh, he is a wrestler. He is not really a good actor.' They don't really give you a chance. Then it becomes trying to get the part without people realizing you are a wrestler. So basically you start over from zero. Well, actually you are in the negative because you have to work extra hard just to get up to the same level as the people you are competing against."
His journey so far in the Hollywood world is much different from Hudson, who garnered immediate credibility and fame thanks to her award-winning performance in Dreamgirls.
"Her first role out of the gate she had a clean sweep," Otunga said. "She won everything. So she never had to start from zero, really, like with the audition process. It's interesting because now she is living it with me saying, 'Wow, so this is what it takes and what you go through.' She sees all the auditions and everything I go to and how hard I work. There is a lot of work that goes into it that I don't think people realize. You really have to study your craft, work hard and stay on top of it. We will run lines, and I will run character choices by her. It's fun."
Asked if he thought about collaborating on a project with Hudson, he feels that would be down the line. He wants to make it on his own and pay dues first. That is exactly what Otunga, who started on the I Love New York 2 VH1 reality show a decade ago, is doing by building up credits. He has worked on the The Haves and the Have Nots with Tyler Perry; was in the comedy film What Happened Last Night; and makes regular appearances on The Steve Harvey Show, with other projects in pre-production. His most high-profile television spot to date was on a recent episode of CBS's Criminal Minds as bouncer Dwayne Jerrard.
See Also
The showrunner spills what she already has in mind for the 13th season (and 300th episode!)
"Criminal Minds has been one of my favorite TV shows forever," Otunga said. "So it was really cool to be on there. I would say, 'One day I would be on there.' I had the opportunity and auditioned just like everybody else. They chose me and put me in. I thought it was really cool. I would love for it to turn into something recurring or series regular. I know they have a lot of change going on there, so it would be awesome. I'm happy to just make it on there. That is an accomplishment in itself."
Speaking of accomplishments, Otunga has ascended up the WWE ladder as well, and was promoted to regular announcer for SmackDown Live. He works in a four-man booth, which is a unique situation to be in. Otunga is grateful to veteran Raw announcer Michael Cole for helping to guide him and providing tips and feedback every week.
"It's been whirlwind," he said. "It wasn't anything I ever imagined or thought about. When it was brought to me, I was kind of taken aback. I was like, 'Really?' Then I thought about it and wanted to give it a try. I had no idea how challenging it would be. I will say it is among the most challenging things I have ever done. If you just casually watch as a fan, you think it's the easiest thing.
"You think you just sit there, watch and just talk about what is going on. No, no, no idea. The announcers help tell the story. The performers in the ring don't really talk in matches. If you are just watching them, you might not necessarily know the nuances to the story. That is on the announcers to bring it out. It's a very interesting position to be in and challenging, but I love it. It's great because it gives me the freedom to pursue my other passion, which is acting. I have a bunch of different balls that I'm juggling between announcing, acting and doing a ton of speaking around the country."
And, believe it or not, the Harvard grad is also still practicing law.
"I had a client a month ago who was a good kid, who just had a new baby and was driving on a suspended license," Otunga said. "They had him dead to rights. I told him this is where you need a good argument. I pled everything down, so he avoided jail time, and we got him back on the right track. So that's cool to do and makes you feel good."
So, for any casting directors, Otunga can not only play a lawyer on TV—he is one.
WWE SmackDown Live, Thursdays, 8/7c, USA Network
WWE Fastlane, March 5, Pay-Per-View and WWE Network
WrestleMania 33, April 2, Pay-Per-View and WWE Network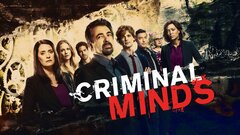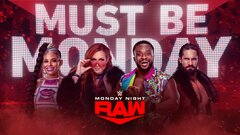 WWE Raw
where to stream