The Returned: Back-From-the-Dead Characters Bringing the Show to Life
Death takes a holiday in this remake of the French zombie drama of the same name. The residents of Caldwell, in the Pacific Northwest, are rocked by the sudden reappearances of their dearly departed. But don't expect this iteration, executive produced by Carlton Cuse (Bates Motel) and Raelle Tucker (True Blood), to be a cut-and-paste of the original. "The show begins in a similar way, but as it progresses, it forges a different path," says Jeremy Sisto, who plays a Caldwell local. "The obvious zombie elements of the French show are omitted. We stay in the gray area for much longer, and the mythology behind the returned is more complex." Meet the cast bringing Caldwell's dead to life.
Michelle Forbes
She plays: Helen Goddard, a mysterious woman who returns 29 years after her death.
New life, old wounds: Finding the world to be a very different place for women than in the late '80s, "Helen brings with her many conflicted emotions about the political and gender status quo that she lived in before her passing," says Forbes, who scored an Emmy nomination as Rosie Larsen's grief-crippled mother on The Killing. Things will only get pricklier for Helen after she uncovers the wrongs of the loved ones she left behind and, Forbes says, "feels a duty to right them."
Agnes Bruckner
She plays: Nikki Banks, the town's tough chief deputy.
The truth is out there: "It's up to me and my team to figure out what is going on–to somehow make sense of it all," says the Bold and the Beautiful alum.
Mark Pellegrino
He plays: Jack Winship, a wealthy property owner whose marriage fell apart after the death of one of his twin daughters.
Reunited and it feels so…odd: With the return of his late child, "Jack gradually changes from a man who runs from his feelings to one who confronts and acts on them," says Pellegrino, a genre vet who has appeared on Cuse's Lost, as well as The Tomorrow People, Being Human, and Supernatural. "He sees this miracle as a chance to start over with his wife and family."
Kevin Alejandro
He plays: Sheriff Tommy Solano.
Dead to rights? As the man in charge of serving and protecting the citizens of Caldwell, Solano will have to figure out how to handle the returnees, especially those who may have met their ends at the hands of others, while maintaining the peace and his own sanity. "He's trying to piece together all of these haunting and strange events, but it's so overwhelming for him," says the True Blood alum.
Mary Elizabeth Winstead
She plays: Rowan Blackshaw, a single mom recovering from the loss of her musician fiancé, Simon (Mat Vairo).
Second verse, strange as the first? "She's finally reached a point where she feels ready to move on," says Winstead. But when Simon suddenly reappears, the newly engaged Rowan "sees it as an opportunity to get back this great love she once had," adds the actress, who previously battled immortals as Mary Todd Lincoln in Abraham Lincoln: Vampire Hunter. "As time goes on, though, much darker feelings start to emerge."
Sandrine Holt
She plays: Julie Han, Caldwell's resident MD.
Doctor, heal thyself: After two seasons playing House of Cards' steely former nonprofit director Gillian Cole, Holt is showing her softer side as an emotionally damaged loner forced to face a painful incident from her past that caused her to pull away from society. "She feels a deep empathy for the returnees," explains the actress, teasing that one in particular will "turn her insulated world upside down."
Jeremy Sisto
He plays: Dr. Peter Lattimore, a psychiatrist who is probably about to pick up a lot of new patients.
Shrink rap: Even though this perpetual outsider wants nothing more than to fit in with his community, Sisto says the secretive Lattimore–who is also involved with Winship's ex Claire (Tandi Wright)–will actually find fellowship with the town's unexpected guests: "Peter becomes a champion for the returned [and] puts everything on the line to convince the town to accept them."
Premieres March, A&E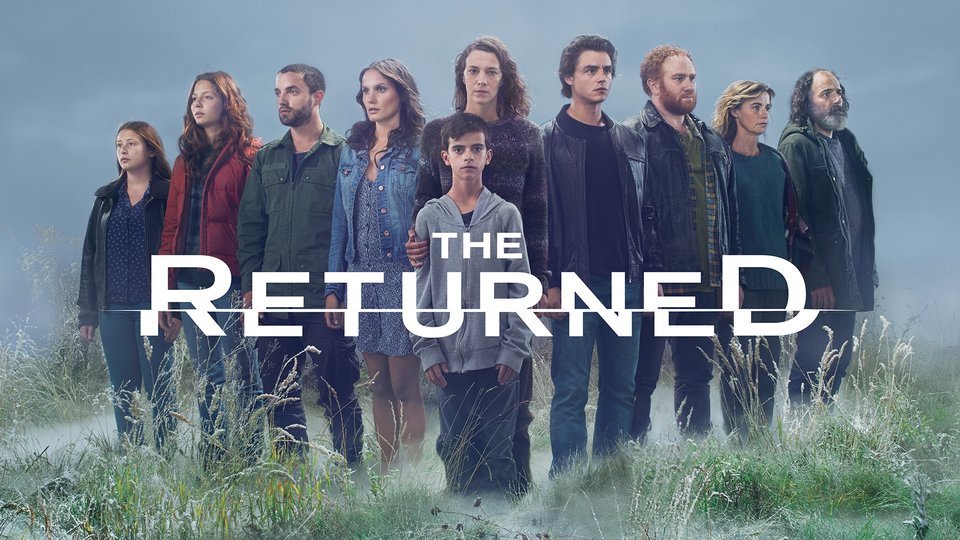 Powered by